Keep all your floors naturally clean and beautiful.
Best Hardwood Floor Cleaner
Don't let the name fool you. JAWS® Hardwood Floor Cleaner isn't just for hardwood floors – though it keeps them remarkably clean and beautiful. This product is great for most types of flooring, including tile, laminate, hardwood floors, not to mention sealed wood cabinets, tables, and shelving! It's a high performance, EPA Safer Choice Certified floor cleaner. It gets out the dirt and grime without leaving behind streaks or hazy residue, but it's safe for your floors, family, and pets. And, unlike some other cleaners – which can eventually strip the finish off the wood – it has a neutral pH that's gentle and safe for most floor surfaces.
In fact, the JAWS Hardwood Floor Cleaner garnered the 2015 Progressive Grocer Editor's Pick Award!                                                                                                      
To see this product in action, watch this floor-cleaning demonstration.
The JAWS Hardwood Floor Cleaner has the Safer Choice label.
THE ORIGINAL REFILL POD CLEANING SYSTEM: Our technology has saved over 40 million bottles from landfills!
JUST ADD WATER: Fill the JAWS Reusable Bottle with water, insert the JAWS Refill Pod and apply the trigger sprayer to release concentrate.
CHILD-RESISTANT REFILLS: Includes 2 Refill Pods of our Hardwood Cleaner.
VERSATILE FLOOR CLEANING: Safe on Sealed Wood, Stone, Marble, Terrazzo, Linoleum & more!
STREAK-FREE: Our streak-free formulas save you time as you don't have to go over and over the same spot.
ECO-FRIENDLY CLEANING SYSTEM: JAWS Refillable Spray Bottles and Refills reduce plastic waste by 83% vs traditional spray bottles.
EPA SAFER CHOICE: The JAWS Hardwood Cleaner is EPA Safer Choice and safe for use around kids and pets.
LIGHTLY SCENTED: A pleasant lemon lime fragrance
Order JAWS Hardwood Floor Cleaner
* Refill pods are patented and work with JAWS bottles only.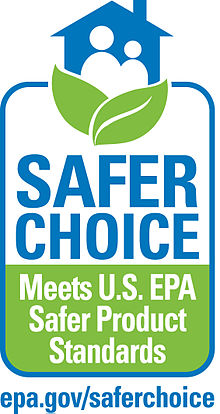 Where To Use Hardwood Floor Cleaner
All JAWS products are safe for hard surfaces not harmed by water. Compare all JAWS products to find the one that fits your needs!
Bamboo flooring
Ceramic tile
Concrete
Laminate flooring
Linoleum
Marble
Quarry tile
Sealed wood surfaces
Stone
Please Note: Do not use Daily Shower or Bathroom Cleaner on marble or natural stone
Directions
Pretest on floor surface prior to use. Do not use if discoloration or damage occurs. Spray six to eight inches from surface and wipe with a micro-fiber towel or mop.
Ingredients
Contains: Water CAS# 7732-18-5, Sodium Xylene Sulfonate CAS# 1300-72-7, Caprylyl/Capryl Glucoside CAS# 68515-73 -1, Lauryl Glucoside CAS# 110615-47-9, Trisodium Dicarboxymethyl Alaninte CAS# 164462-16-2, Fragrance Proprietary, Benzisothiazolinone CAS# 2634-33-5, Sodium Sulfate CAS# 7757-82-6, Sodium Hydroxide CAS# 1310-73-2, Caprylyl Pyrrolidone CAS# 2687-94-7, Colorant Proprietary, Citric Acid CAS# 5949-29-1, Sodium Glycolate (<0.005%) CAS# 2836-32-0, Trisodium Nitrilotriacetate (<0.0005%) CAS# 5064-31-3
Refill. Reload. Reuse.
When your first JAWS spray bottle is empty, you simply refill, reload, and reuse!
1. Refill
Fill your reusable bottle with tap water.

2. Reload
Pop in a new JAWS refill pod.

3. Reuse
Twist the sprayer back on and go!