Glass and Mirror Cleaning System
REACH IT.  CLEAN IT.  LOVE IT.
Tall Windows.  Bathroom Mirrors.  Outdoor Windows.  If you can't reach them, you can't clean them.  JAWS Cleaning Wand Glass & Mirror cleaning system is the perfect solution. 
Designed to help you clean all the hard to reach surfaces, whether way up high or way down low.  It's 14" long, comfort-grip handle makes it easy to clean hard-to-reach surfaces.  It even attaches to standard mop and broom handles for extra reach. 
The cleaning head pivots to reach tight corners, tall spaces, and narrow gaps.  It also pivots so you can clean the underneath side of surfaces such as glass tables.  
JAWS Cleaning Wand comes with microfiber cleaning cloths designed specially to fit the tool head.  These washable, reversible and reusable microfiber cloths leave surfaces streak-free.  No lint or paper towel residue left behind. 
Pair with JAWS Glass Cleaner for a spectacular streak-free clean.  The JAWS Glass Cleaning System is great for inside and outside windows, mirrors, glass tables, electronic screens, shower doors and more.
Included with this Kit:
1 JAWS Cleaning Wand with 14" handle
2 Microfiber Cloths
1 JAWS Glass Cleaner Empty Bottle and Sprayer
4 JAWS Glass Cleaner Refill Pods
JAWS Glass Cleaner provides a streak-free shine on mirrors, glass, TV and smartphone screens, and other hard surfaces. Alcohol and Ammonia-Free.  EPA Safer Choice Certified formula is safer for you and safer for the environment.
Order JAWS Cleaning Wand
* Refill pods are patented and work with JAWS bottles only.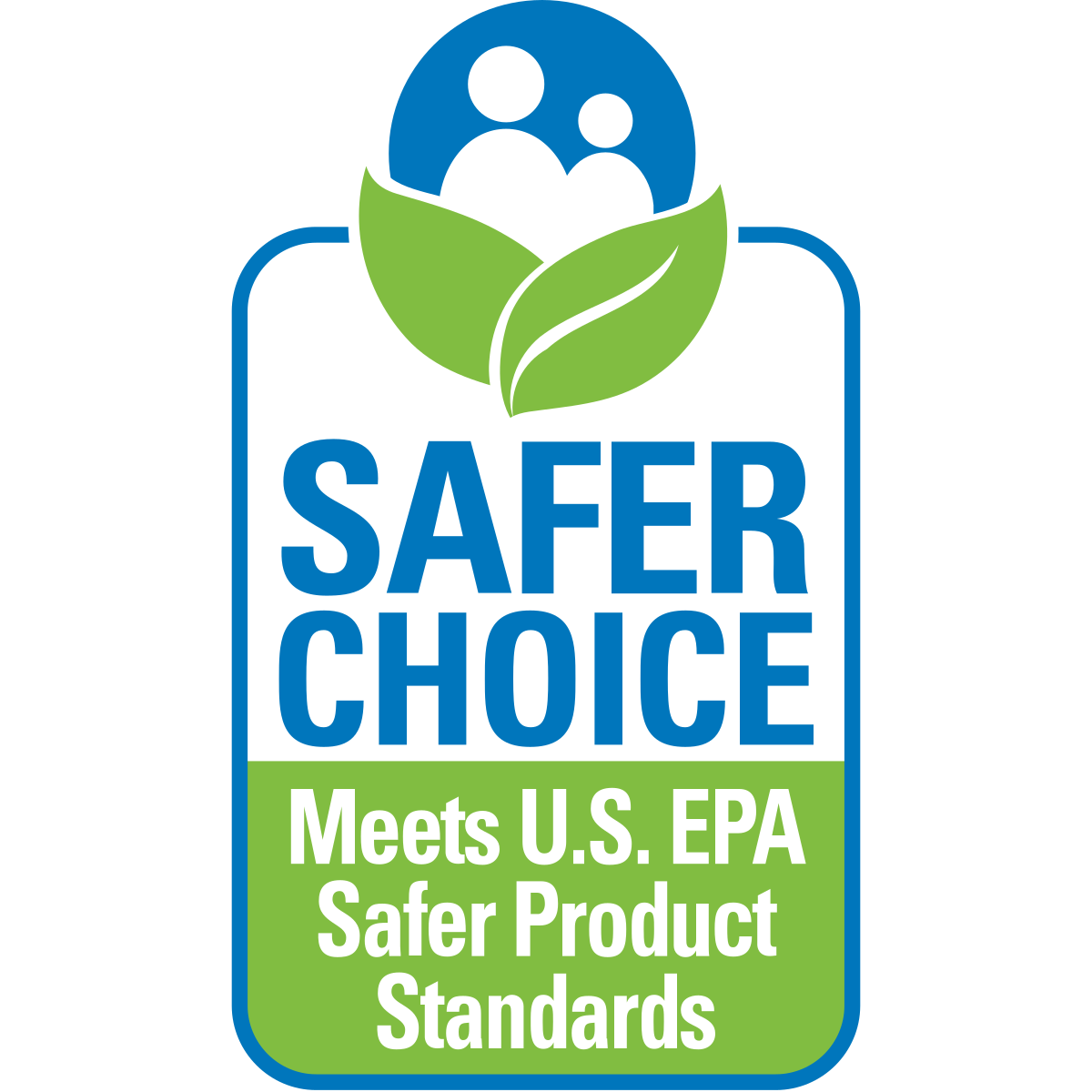 Where To Use Cleaning Wand
All JAWS products are safe for hard surfaces not harmed by water. Compare all JAWS products to find the one that fits your needs!
Countertops (Corian®, Formica®, granite, laminate)
Fiberglass
Mirrors
Mirrors
Plexiglas®
Quartz
Sealed granite
Sealed marble
Sealed wood surfaces
Shower doors
Shower walls
Stainless steel
Stovetops
Tables
Walls
Windows
Please Note: Do not use Daily Shower or Bathroom Cleaner on marble or natural stone
Directions
Place the microfiber cover on the tool head and press down.  Twist the comfort grip handle into the handle top and then snap the Cleaning Handle into the tool head. 
Spray the surface with JAWS Glass Cleaner and wipe clean with JAWS Cleaning Wand.  For best results, wipe at an angle.   
Ingredients
See Glass Cleaner ingredients
Refill. Reload. Reuse.
When your first JAWS spray bottle is empty, you simply refill, reload, and reuse!
1. Refill
Fill your reusable bottle with tap water.

2. Reload
Pop in a new JAWS refill pod.

3. Reuse
Twist the sprayer back on and go!