Get it clean. Keep it clean. Our eco-friendly shower cleaner lets you do both.
Clean the shower? You have better things to do.
With JAWS® (Just Add Water System™) best shower and tub cleaner, you can forget about scouring the shower. This fast-acting bathroom cleaner dissolves and emulsifies water spots, soap scum, and mineral deposits. And it leaves behind a streak-free, haze-free shine.
This bathroom cleaner also helps eliminate odors around toilets and floors – it's a perfect pairing with a disinfectant. And it has a light, pleasant citrus-floral scent.
Plus, with JAWS refill pods, you'll save money and reduce plastics in landfills.
Safer Choice Recognized and unbeatably effective. With JAWS Daily Shower Cleaner you'll get all the clean and all the care without the work.
Order JAWS Daily Shower Cleaner
* Refill pods are patented and work with JAWS bottles only.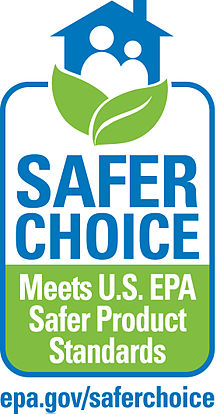 Where To Use Daily Shower Cleaner
All JAWS products are safe for hard surfaces not harmed by water. Compare all JAWS products to find the one that fits your needs!
Bathroom fixtures
Ceramic tile
Fiberglass
Glazed tiles
Grout
Porcelain tile
Shower curtains
Shower doors
Shower walls
Sinks
Toilets and tubs
Urinals
Please Note: Do not use this product on marble or natural stone
Directions
Pretest on the surface prior to use. Do not use if discoloration or damage occurs. Spray six to eight inches from surface and then wipe clean, scrub if necessary. You can also spray JAWS Daily Shower Cleaner after a shower and follow-up with a quick wipe to reduce buildup.
Ingredients
Refill. Reload. Reuse.
When your first JAWS spray bottle is empty, you simply refill, reload, and reuse!
1. Refill
Fill your reusable bottle with tap water.

2. Reload
Pop in a new JAWS refill pod.

3. Reuse
Twist the sprayer back on and go!