Keep your home – and the environment – clean.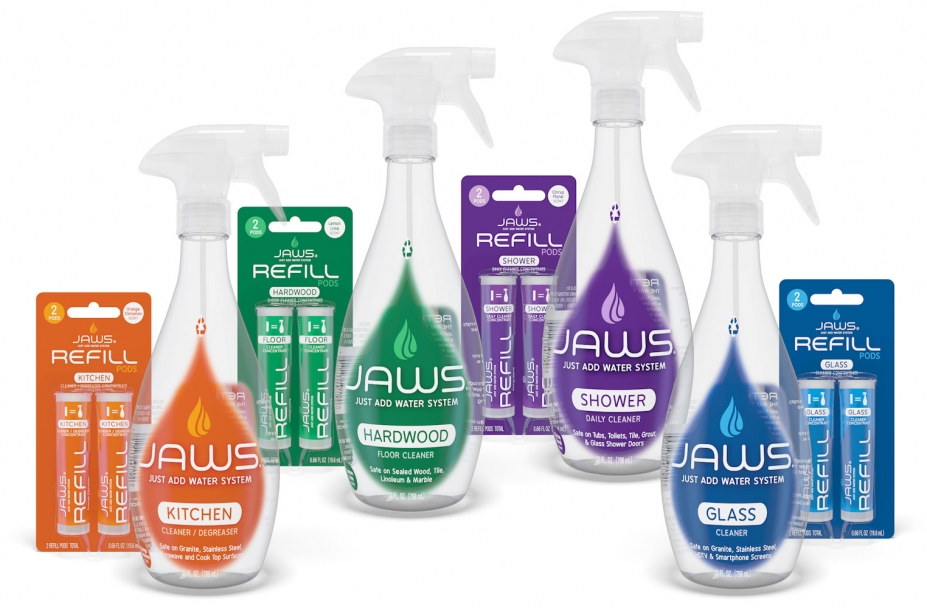 With the JAWS® Home Cleaning Kit, you'll have eco-friendly cleaning products to keep every surface in your home clean, while you keep plastic waste out of landfills.
With this kit, you'll get:
Order JAWS Home Cleaning Kit
* Refill pods are patented and work with JAWS bottles only.