The complete line of JAWS refillable cleaning supplies starter kit.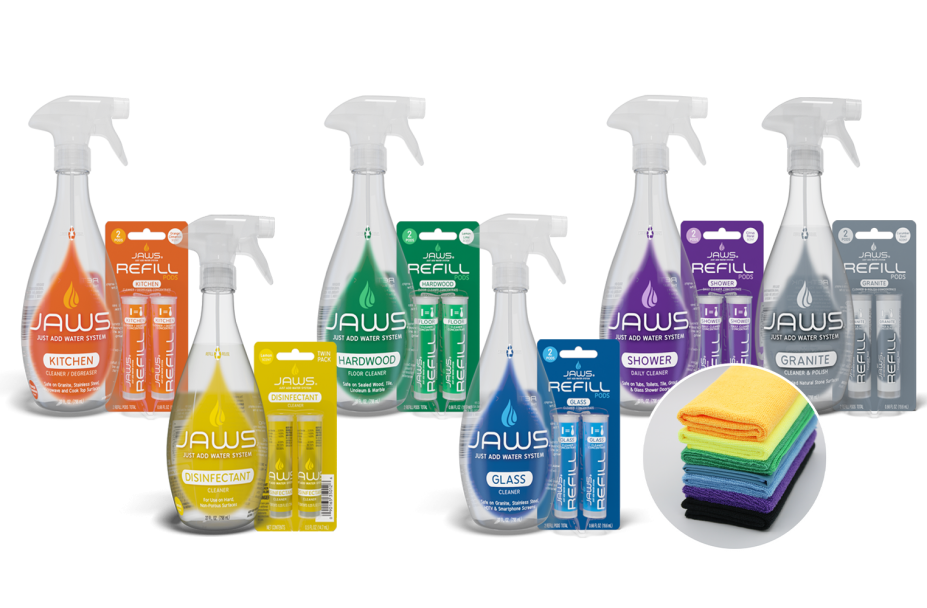 With the JAWS® Ultimate Cleaning Kit, you'll get a full-range of cleaning products for every hard surface in your home.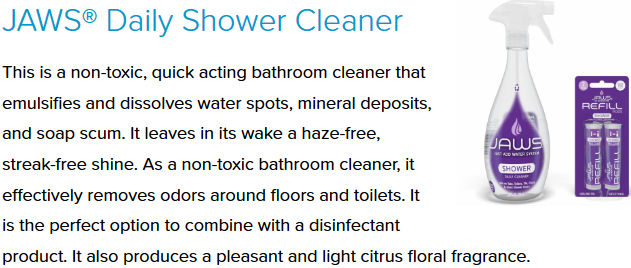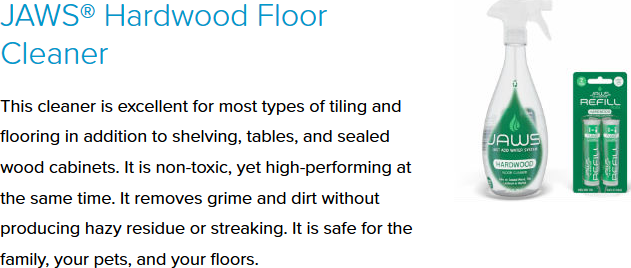 Order JAWS Ultimate Cleaning Kit
* Refill pods are patented and work with JAWS bottles only.
Refill. Reload. Reuse.
When your first JAWS spray bottle is empty, you simply refill, reload, and reuse!
1. Refill
Fill your reusable bottle with tap water.

2. Reload
Pop in a new JAWS refill pod.

3. Reuse
Twist the sprayer back on and go!