Your Complete Cleaning Solution for a Merry and Bright Season!
Available while supplies last!  
JAWS Holiday Caddy Pack is the ultimate solution for holiday home cleaning!  It's exactly what you need to make your home merry and bright this season.  It has four essential spray cleaners to tackle every surface in your home plus JAWS Cream Cleanser for those deep scrubbing tasks, and our brand-new Dish Spray to keep those holiday dishes from piling up.  All six cleaners are nestled together in our convenient carrying caddy, designed specially to store your JAWS cleaning supplies.  
Whether treating yourself or gifting a loved one, JAWS Holiday Caddy Pack is perfect for any occasion. It even makes an excellent housewarming or hostess gift that'll leave a lasting impression. 
The JAWS Glass, Foaming Bathroom and Kitchen Cleaners are all EPA Safer Choice Certified. 
Holiday Caddy Pack Includes:
Order JAWS Holiday Caddy Pack
* Refill pods are patented and work with JAWS bottles only.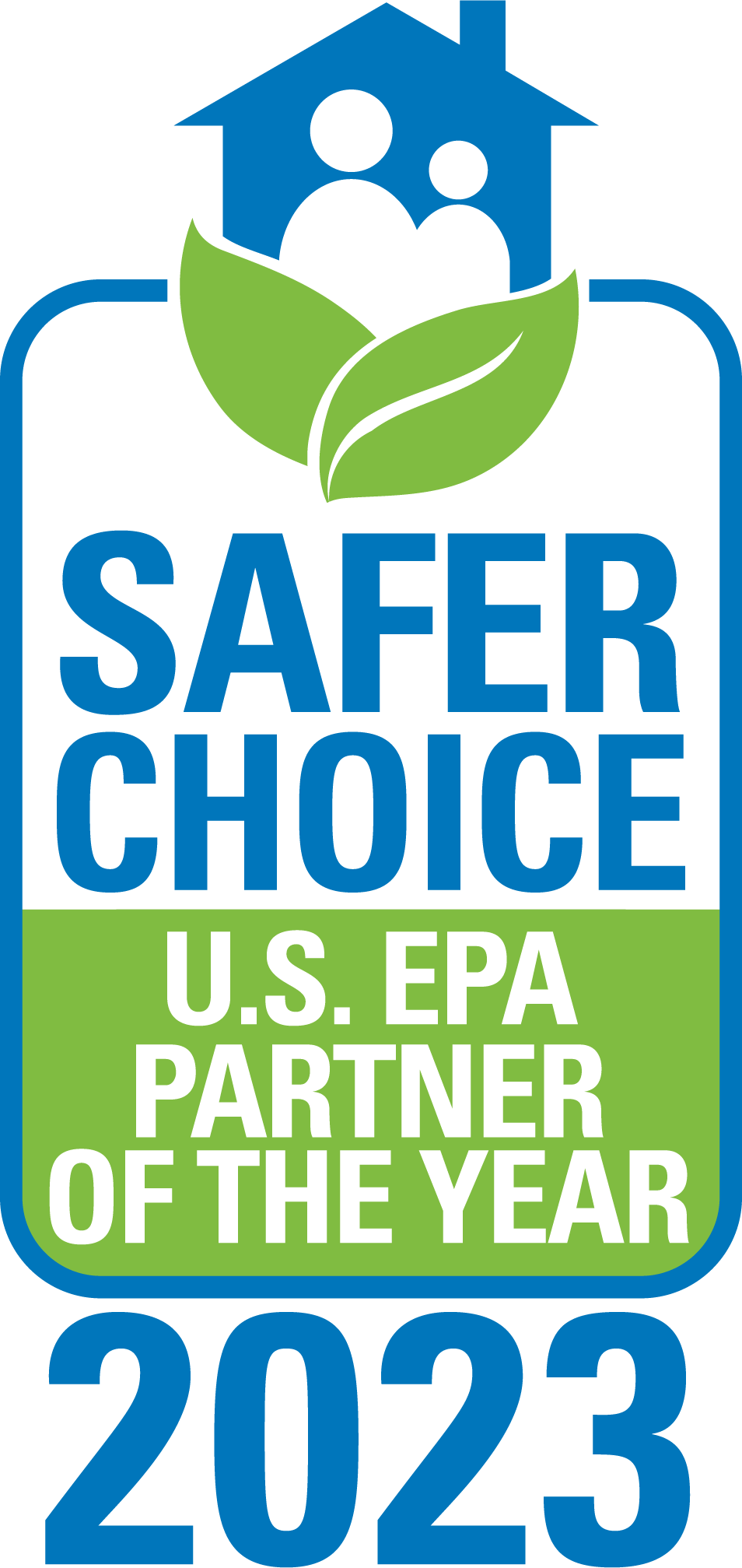 Where To Use Holiday Caddy Pack
All JAWS products are safe for hard surfaces not harmed by water. Compare all JAWS products to find the one that fits your needs!
Appliance exteriors
Appliance interiors
Bamboo flooring
Bathroom fixtures
Cabinets
Ceramic tile
Chrome
Computer monitors & LCD TV screens**
Concrete
Countertops (Corian®, Formica®, granite, laminate)
Desks
Dishes
Doorknobs
Electronic device screens**
Exercise equipment
Exercise mats
Fiberglass
Garbage cans
Glassware
Glazed ceramic
Glazed tiles
Grills and barbeques
Grout
Laminate flooring
Laminates
Linoleum
Lucite®/Lexan®
Marble
Mirrors
Mirrors
Non-food contact areas
Outdoor furniture
Plastic
Plexiglas®
Porcelain tile
Pots and Pans
Quarry tile
Quartz
Range hoods
Recreational vehicles
Restroom fixtures
Sealed fiberglass
Sealed granite
Sealed marble
Sealed wood surfaces
Shower curtains
Shower doors
Shower walls
Silverware
Sinks
Stainless steel
Stone
Stovetops
Tables
Telephones
Terazzo
Toilets and tubs
Urinals
Vinyl
Walls
Wash basins
Washable non-porous surfaces
Windows
Wooden Flooring
Please Note: Do not use Daily Shower or Bathroom Cleaner on marble or natural stone
Directions
Refill your empty JAWS Bottle with water. Insert JAWS Refill Pod. Twist on sprayer to release concentrate. 
Ingredients
Refill. Reload. Reuse.
When your first JAWS spray bottle is empty, you simply refill, reload, and reuse!
1. Refill
Fill your reusable bottle with tap water.

2. Reload
Pop in a new JAWS refill pod.

3. Reuse
Twist the sprayer back on and go!