JAWS® is making it easier and more affordable than ever to keep all your home surfaces clean with our Subscribe & Save ordering feature. With this feature, JAWS refill pods will be automatically delivered directly to your house every three or six months – no trip to the store required. Plus, you'll save 10%!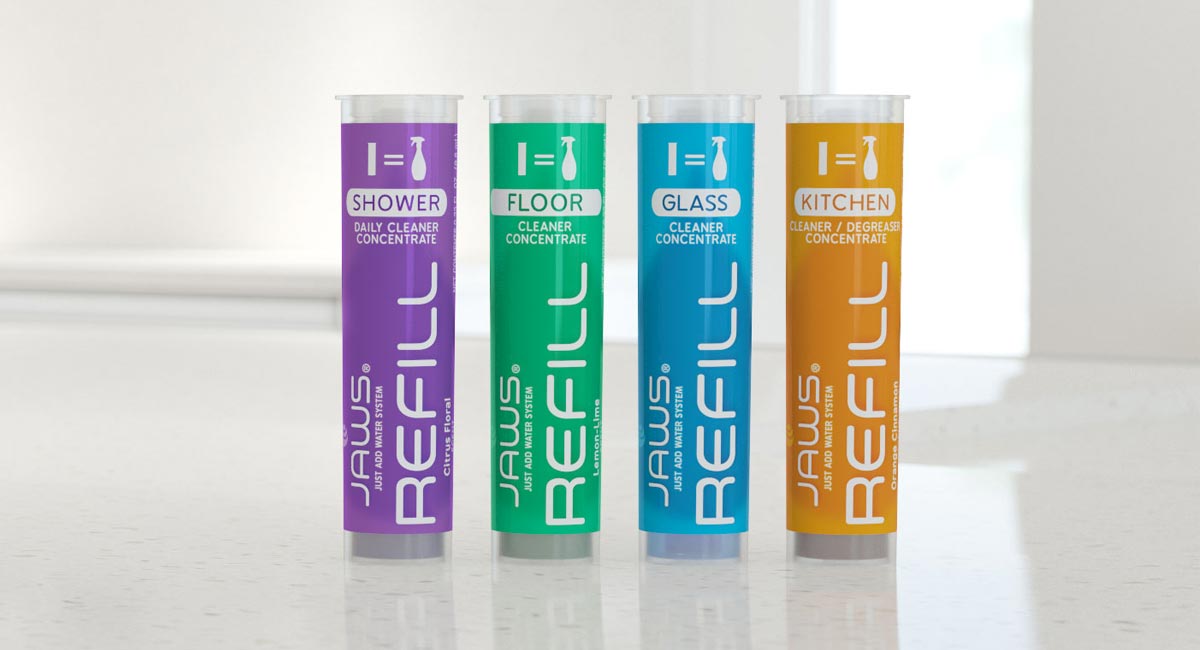 There are two ways to access the Subscribe & Save feature:
You could add refill pods to your shopping cart via the Products page, then sign up for a subscription when prompted at check out.
Or you can navigate to an individual product page, where you'll find the Subscribe & Save feature at the bottom of the ordering section.
Either way, simply choose how many refill 2-packs you desire, how often you'd like to receive them, and we'll take care of the delivery details.
If you'd rather purchase your pods from a nearby retailer, you can find one here.