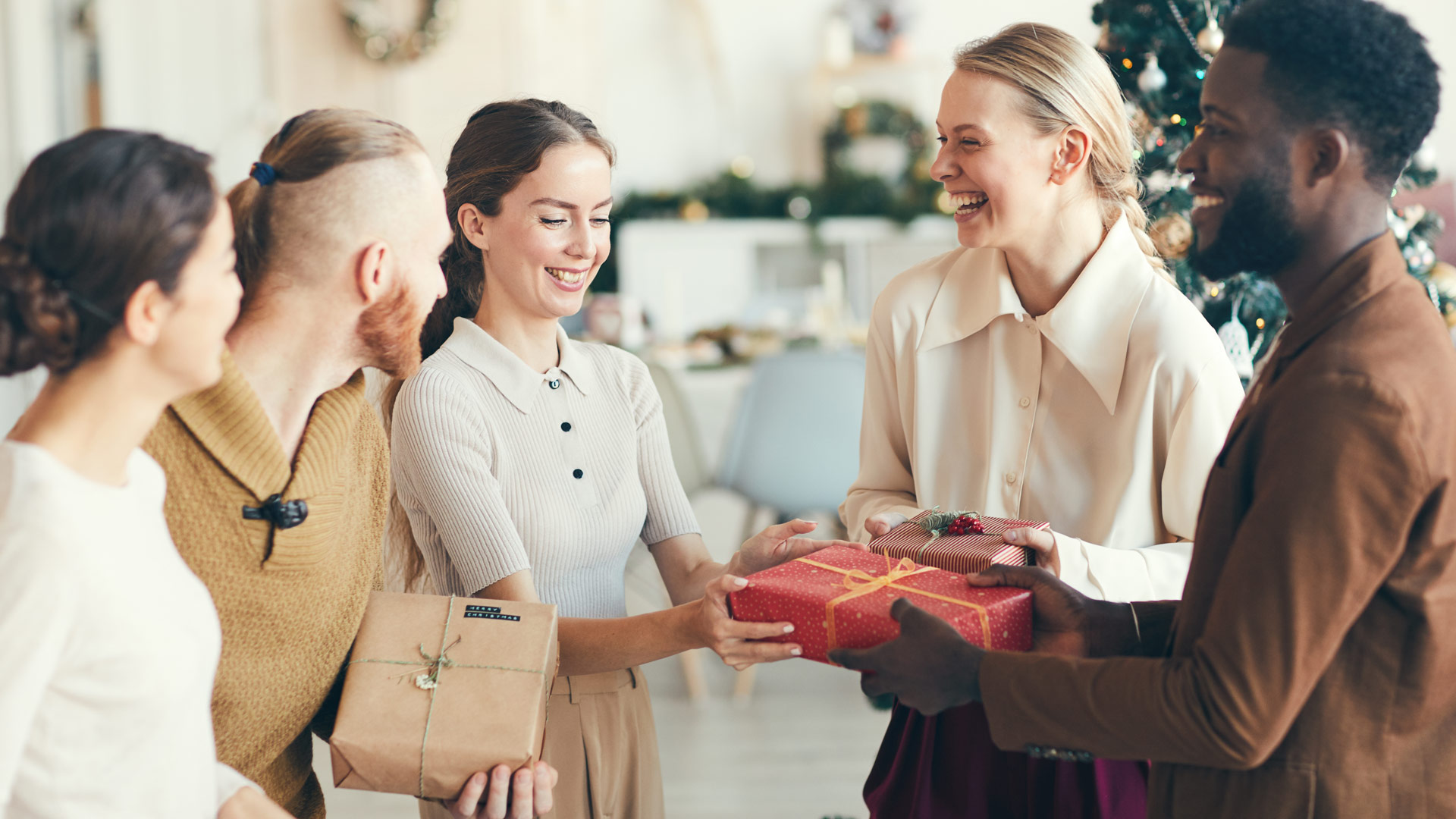 Whether you're heading to a holiday party, your family Christmas gathering or a small get-together with friends, make it memorable with a thoughtful gift your host or hostess can use and enjoy.  Wine isn't the only way to say "thank you" to your party host.  Let your friends, neighbors, and family members know just how much you appreciate their hospitality with fun yet practical gifts.  Here are a few hostess gift ideas for this holiday season.
Decorative Candle:  Pair a luxury candle with a set of colorful matches for a gift set.  Most everyone appreciates candles and it is convenient to have the matches ready and available.
Kitchen Towel set:  There are so many unique holiday towel sets to choose from.  Whether their taste is retro, modern or traditional, a holiday towel set is a perfect combination of holiday décor and holiday cleaning. 
Luxury hand Cream:  After all the cooking and cleaning, your hostess deserves some quality R&R.  A gift of luxury hand cream or hand crafted soap is a wonderful gift to clean and rejuvenate winter dry hands.  
JAWS Home Cleaning Kit – Your host works hard to clean before the party, and then again after the party.  JAWS Home Cleaning Kit or Ultimate Kit provide an array of Safer Choice Registered cleaning products your host can use throughout their home.  The small refill pods are convenient to store so they're ready to go with another bottle of cleaner for their next gathering.
Set of Playing Cards:   Are you invited for game night?  Bring a set of playing cards.  Whether their game of choice is Poker, Euchre, or Bridge, they are sure to enjoy playing with a deck of beautiful new cards.
Jigsaw Puzzle:  A puzzle is a great project the whole family can work on.  It's a relaxing way to spend some holiday down time.
Trivia Games:  How about a fun evening of trivia for the entire family?  Bring the Old School vs. New School trivia game! Test the boomer generations knowledge about the rival millennial generation's pop culture trivia. Buy it here.
TABLETOPICS Game:  Start a new conversation with old friends by playing the TableTopics Game.  Individual cards prompt everyone at the table to answer dynamic questions that could lead to interesting, conversation-starting answers.  You never know what you may learn! Buy it here.
Craft Beers:   If your hosts enjoys craft beers, stop by your favorite local brewery and put together a collection of craft beers for their bar. They may enjoy trying/tasting different beers with their guests.  If your hosts prefer whiskey, they would appreciate a bottle of good bottle of whiskey.
Hammered copper mugs:  We'll have a Moscow mule, please! Take a set of mugs for your host to enjoy their favorite Moscow mule.  Include a recipe or two that they can try in their new mugs. 
Honey Gift Set:  Raw honey is a perfectly sweet gift, especially if you know your host drinks a lot of tea with honey. There are even flavored options to choose from!  Stop by your local farmers market and pick up some local honey.  They are even likely to have a variety of flavor options to choose from.   
Coffee Sampler:  Because after the party comes the morning coffee. If your hostess is a coffee lover, give a variety gift pack coffee.  Give a range of light to dark roasts to satisfy different palettes and moods.
Don't forget Fido:    Your friends aren't the only ones who live in the house you're visiting. Bring Fido a gift of gourmet treats so they can celebrate like everyone else. 
Popcorn Gift Set. Fall and winter is the perfect time for cozying up for a movie and popcorn.  Look for gift sets with a variety of delicious flavors that the whole family (and friends) can enjoy.  
Hallmark Christmas Movie Cookbook.  A themed cookbook for the Hallmark Channel Christmas Movie lover!  'The Cozy Christmas Movie Cookbook​: Mouthwatering Food to Enjoy During Your Favorite Holiday Films provides 100 recipes inspired by Hallmark's Christmas films.  Your host will enjoy dozens of recipes—from snacks and small bites, cookies and cakes, warming drinks and cocktails - with a recommended film to watch with each. Buy it here.
The best gift of all - bring yourself and your positive attitude.  Holidays are stressful enough – bring your smile, kindness and be appreciative of all the work your host has put into this gathering.   You never know – next year may be your turn to host.