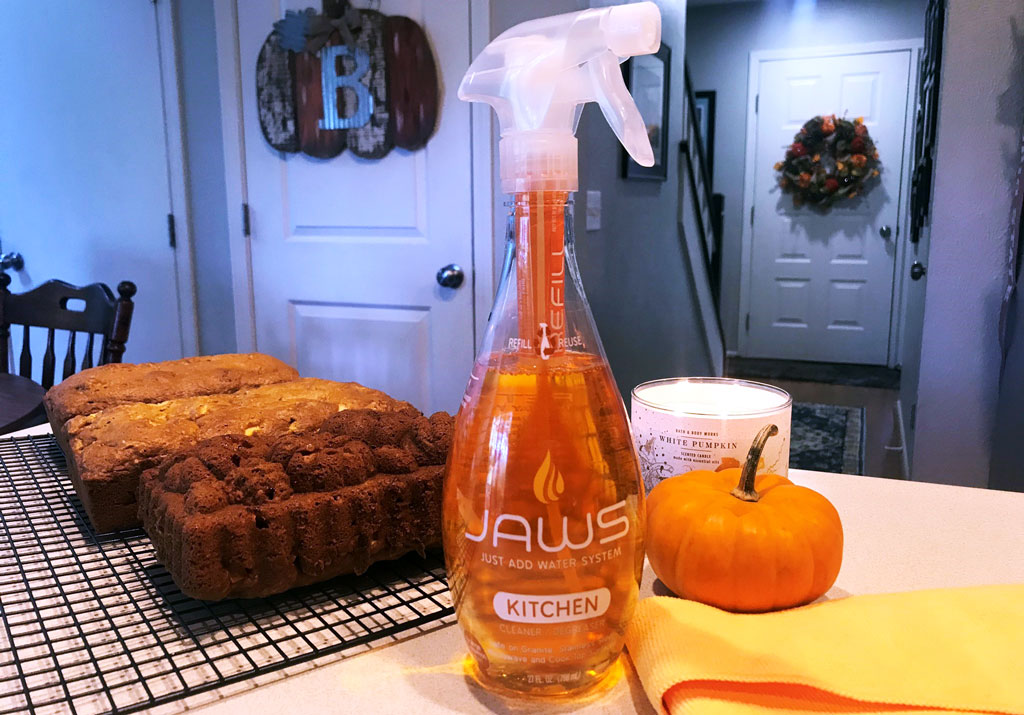 For so many of us, fall is our favorite time of the year with it's beautiful colors, cool crisp air and the deliciously warm and comforting flavors of autumn.  Food just tastes better in cooler weather and we can't wait to get back in the kitchen to make our favorite fall soup, crock pot recipe, or pumpkin and apple baked goods.  There is nothing more warm or cozy on a crisp fall day than turning on the oven and filling your home with the mouth-watering scent of freshly baked pies, breads or cookies. 
In celebration of all things fall, we want to share a favorite fall recipe from a JAWS team member.
Pumpkin Apple Bread 
Serving: 2 Loaves
INGREDIENTS:
2 1/2 cups all-purpose flour 
2 cups white sugar
1 Tbsp. pumpkin pie spice
1 tsp baking soda
1/2 tsp salt
2 eggs lightly beaten
1 cup canned pumpkin puree
1/2 cup vegetable oil
1 Tbsp. vanilla extract or vanilla bean paste
2 cups peeled, cored and chopped apples (Granny Smith or Honeycrisp work best)
INSTRUCTIONS:
Preheat oven to 350 degrees F. Grease 2-9" bread pans.
In a large bowl, mix flour, sugar, pumpkin pie spice, baking soda and salt. Set aside.
In a separate bowl, mix together pumpkin, eggs, vanilla and oil.
Add the pumpkin mixture to the flour mixture and mix until just incorporated. (Be careful not   to overmix!)
Gently fold in chopped apples and pour evenly into two 9" bread pans. Batter is thick.
Bake in the preheated oven for about 50 minutes to an hour, or until a toothpick inserted into the center comes out clean. (Keep an eye on loaves as oven temps and baking times can differ).
When your finished baking, the clean-up is easy with JAWS Kitchen Cleaner/Degreaser.  Then celebrate the season of comfort - grab a blanket, a good book and enjoy a warm slice of Pumpkin Apple Bread.