So you've had a couple of months to cuddle under a warm blanket, binge watch some Netflix or stare out at the bleary winter days that turn dark before dinner is even on the table. Well, don't look now – but the days are slowly getting longer, the sun is shining a little brighter and soon you'll be throwing your windows open to welcome the fresh spring air. Before that time comes, take an hour or two each weekend and get a head start on some "deep" spring cleaning.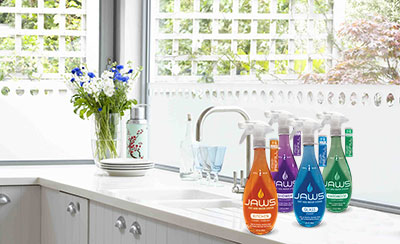 Bathroom Grime Flushed Out!
Tackling the "worst job first" will make the rest seem like a piece of cake, and if the bathroom is the room you dread the most, keep in mind it's also the smallest! Most of us do the usual weekly bathroom cleaning duties – sink, toilet, shower/bath. This time around in addition to those chores, remember these oftentimes forgotten areas: lighting fixtures can get gunky; curtains or blinds where dust can build up; and the tops of the tub surround and any shelving if you have it. JAWS Daily Shower Cleaner is perfect for these surfaces, especially all kinds of tile and grout.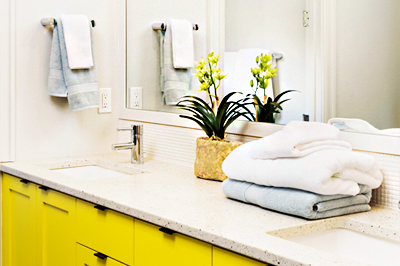 Win The Fight With Dust Bunnies
Winter dust seems to gather up behind furniture and under beds, and those areas don't always get the attention they deserve during normal Saturday cleaning. Flex your muscles and pull out dressers, nightstands and even your bed and wipe down baseboards, door frames and shelving with JAWS Hardwood Floor Cleaner. The same goes for living, dining, and family rooms. Dust gathers on glass on artwork, picture frames and TVs, and JAWS ammonia-free Glass Cleaner is perfect for getting a streak-free shine on these items as well.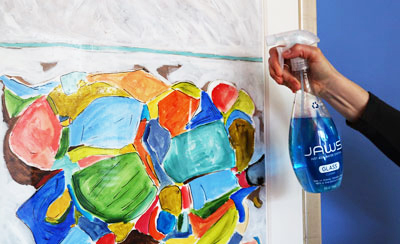 Freshen Up Your Kitchen Prep Space
Daily cooking and baking can leave a lot of grease and residue behind that everyday cleanup misses. Wipe down buildup on appliances, windows, and kitchen cabinets with JAWS Degreaser for Kitchen – which is the best multi-purpose cleaner around! Don't forget the inside of appliances such as microwaves and refrigerators, too. If you are feeling extra motivated, empty the dishes and glasses out of your cupboards and give the insides a good cleaning – you'd be surprised how much dust settles over the winter in there, too! JAWS Kitchen Cleaner-Degreaser is safe on so many surfaces, including stainless steel, countertops, porcelain and ceramic tile, sinks and much more. Check out JAWS Where to Use Chart for a list of many ways to use JAWS versatile non-toxic cleaning products.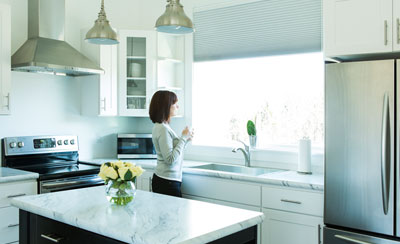 By focusing on just one room a weekend, the idea of spring cleaning is not so overwhelming, and will bring you more satisfaction than you might think. When the sunshine and warmer weather does finally arrive, you'll be ready to enjoy it with the knowledge you're coming home to a fresh, deep-cleaned space!