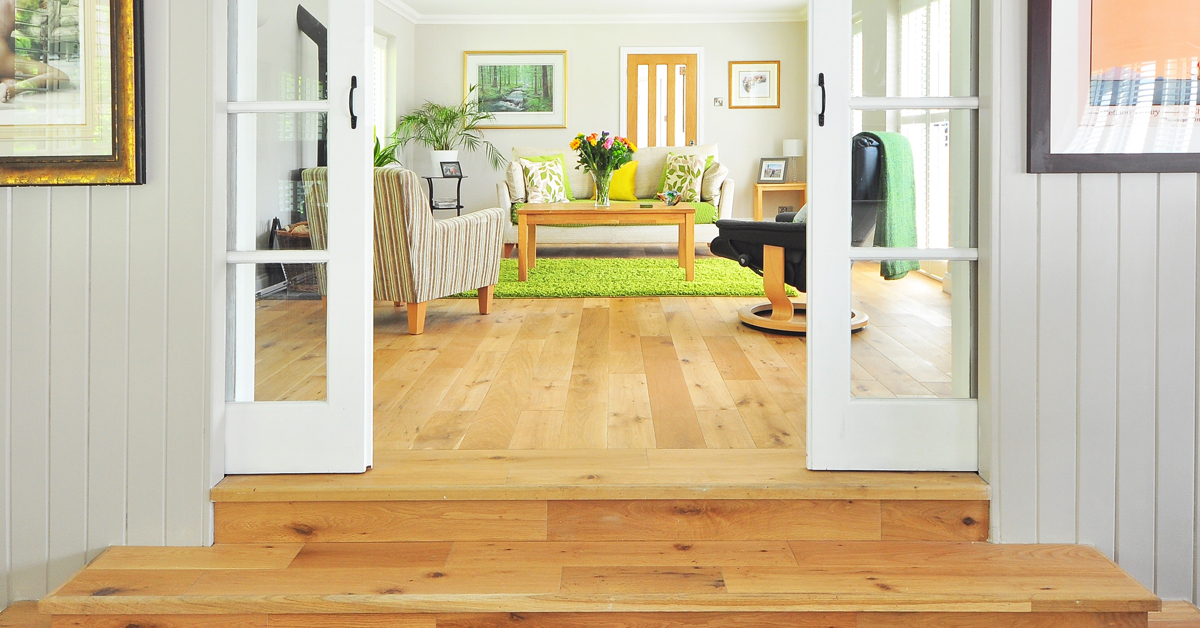 Hardwood floors are beautiful and are a great investment in your home. As with any investment, the key to long lasting enjoyment is keeping it looking new. Follow these tips to keep your hardwood floor in tip-top shape:
When you clean hardwood floors, you aren't' actually cleaning the wood… you are cleaning the polyurethane finish coat that is applied to the wood. When a fresh hardwood floor is installed, the installer places the selected hardwood into position and then stains the porous wood to the desired color. In order to keep us from harming that stained wood, the installer lays 3 or more coats of polyurethane. This material builds layers of protection so that when you walk on the floor or spill your drink, you actually aren't spilling or walking directly on the wood. This coating protects the wood from scuffing and scratching.
In order to clean a hardwood floor, you need to use a water based hardwood floor cleaner that's compatible with polyurethane in order to maintain the beauty of the floor. You should avoid "All-Purpose Cleaners," "Degreasers," or "Bleach" because these are meant to remove heavy build-up of greases and oils and will have a negative effect on polyurethane and can harm your floors overtime.
A good maintenance solution is a combination of dry cleaning and low moisture cleaning with the right products. 
Dry Cleaning is simply removing dust, or dirt with a vacuum, dust mop or broom. You should do this regularly.  
For a wet clean, use a neutral pH cleaner or hardwood floor cleaner specifically formulated for long term use on materials like polyurethane. It can remove build-up from spills and tracked-in dirt, but will not harm the floor finish. It is important to not over-wet the floor, because water can tarnish your floors over time. Simply spray your mop to get it damp and then spray the hardwood floor cleaner on the floor ahead of the mop. If an area needs more work, you can apply more product and simply hand dry that area afterwards. 
Dirty floors and floors that are cleaned with the wrong cleaner won't last. Keep it clean and keep it new and beautiful for years to come!