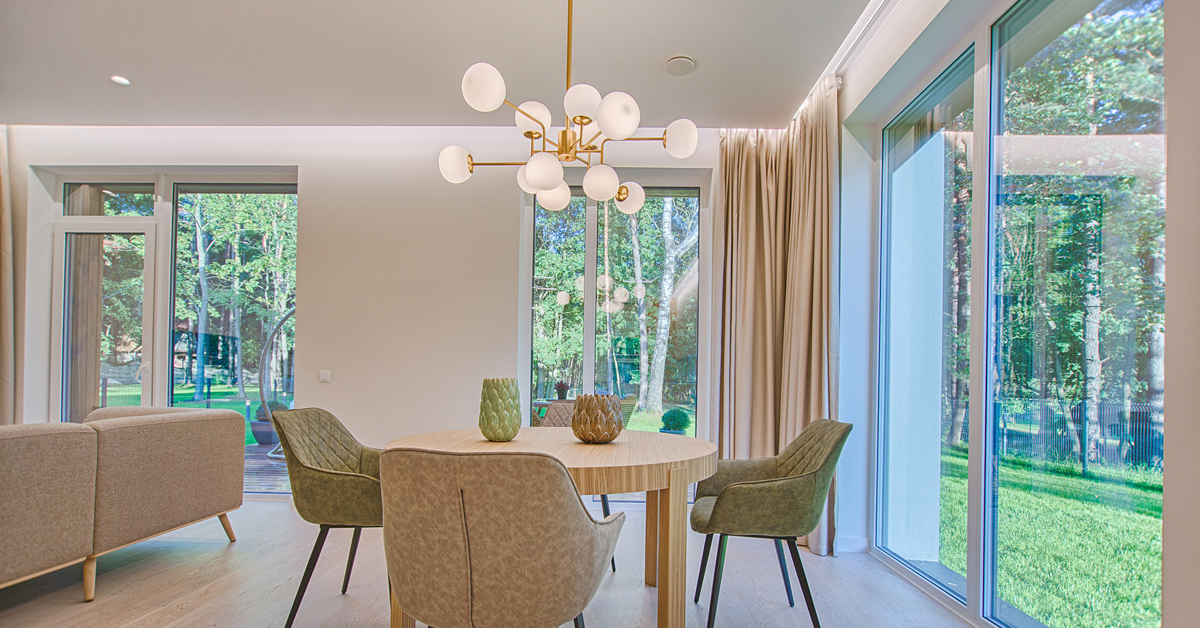 Even if your rooms are well decorated and spotless, dingy, streaky windows can give a whole room an unclean feeling. Windows in their ideal condition are something to be looked through, not looked at because of finger prints and water spots. Clean windows and glass are the finishing touch that will give your home the sparkling clean feeling you're looking for. Unfortunately, many glass cleaning products aren't going to get you there. They might look clean at first, but it doesn't take long before you notice streaks showing up and making all your hard work just a waste of time. JAWS streak-free glass cleaner eliminates this streaking problem is an effective solution you can use throughout your home. At JAWS, non-toxic, eco-friendly household cleaners are delivered right to your door and get the cleaning job done fast.
Clear, Streak-Free Glass
You'll never get the sparkling crystal-clear glass you want with the wrong cleaning product. Many products use alcohols and ammonia because they evaporate quickly but they also have harsh odors. Our JAWS ammonia free glass cleaner is the best glass cleaner available and is more affordable than you think! You can use it on all your glass surfaces in the home, office, car and more! Best of all, you just add water and can have concentrated refills delivered to your door with the click of a mouse.
Look through your windows, not at them. For more information check out our JAWS glass cleaning product on our website. OR, call us at 866-664-5297.