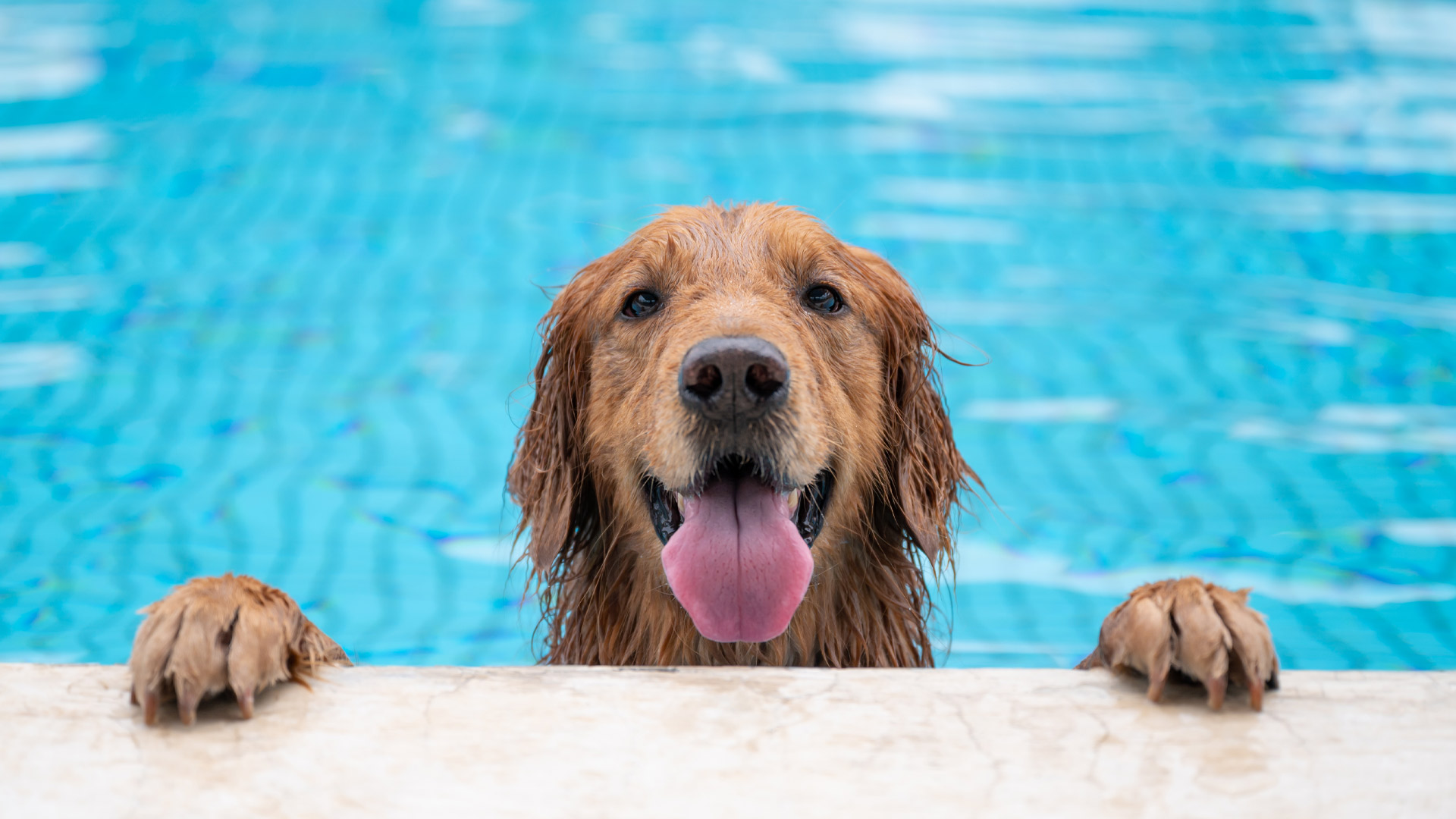 Summer comes with great weather, beautiful landscapes and a whole lot of outdoor fun.  It also comes with its own cleaning challenges from greasy BBQ grills, bugs on the windowsills, and mildew in the bathroom.  We're pretty sure you would rather be lounging by the pool than scrubbing the floors, or gardening in your yard instead of cleaning bathrooms.  Here are a few tips to help you stay on top of your summer chores so you can spend more time outside in the summer sun.
Encourage Outdoor Activities for the Kids - Summer is a great time for fun outdoor activities.  The less time you spend indoors, the cleaner the house will be. Encourage everyone, especially the kids and pets, to take their games outside.
Get Everyone Involved - Delegate some cleaning tasks among the family members, including the kids, by creating a cleaning schedule. This way, everyone also shares an interest in keeping the house clean and neat.  And the quicker the chores are done, the quicker we can get outside.
Wipe food spills - Melting popsicles, mustard and ketchup drips, and watermelon juice can all leave sticky messes or stains on your counters and floors. Keep paper towels and an all-purpose like JAWS Multi-Purpose Cleaner on hand for quick cleanups (and to avoid inviting trails of ants into your home)!
Clean the floors -  Between kids and pets running in and out, wet feet from the pool, sand tracked-in from the beach, or grass clippings stuck to sandals, your floors take an extra beating in the summer. But you can make clean up easier and more efficient. 
Place a high-quality doormat at both your front and back door, and establish a "no shoes in the house" rule to reduce the frequency of floor scrubbing
Vacuum the high-traffic areas weekly, or as frequently as needed.
When it comes to sand: get out the vacuum.  Even a hand-held vacuum is a better option than a broom, and it's far less labor-intensive. 
Manage kitchen trash - Summer heat and humidity can make kitchen trashcans stinky, so plan to empty the trash more frequently than you do in colder months. 
Put food scraps in a plastic bag and freeze it until garbage collection day.  This will prevent the scraps from rotting and stinking up the can, the house or the garage.
Sprinkle a bit of baking soda at the bottom of the trashcan to help keep odors at bay.
If you're using plastic trash bags, wad up some old newspaper at the bottom to help absorb odors and prevent leaking from liquid garbage. 
Banish bathroom mildew - Heat and humidity can lead to bathroom mildew—yikes!  Be certain you keep your exhaust fan running while you shower and leave the bathroom door open when you're done. It can help to slow the spread of mildew.  Spray a Daily Shower Cleaner on the shower walls and doors then wipe or squeegee them down after each use to prevent further mildew.
Keep outdoor furniture Clean - Debris from summer rainstorms, birds and bugs can leave your outdoor furniture dirty and in need of a quick clean.  Get your outdoor furniture ready for summer BBQs and fun. Hose everything down to get rid of dirt and debris. Then, use a multi-purpose cleaner to bring it back to life! 
Clean your grill - You're grill is getting much more use and could probably use a good cleaning. Use JAWS Kitchen Cleaner to remove charred food on barbeque grates and grease splatters around the grill.  Spray the cleaner while the grill is still warm and then wipe it clean.  This will agitate the soil and help remove it.  You're grill will be ready to go and you can get back to being the undisputed king or queen of backyard cookouts. 
Get creative with your dishwasher - Clean your flip-flops without having to waste even one valuable summer minute scrubbing or rinsing. Pop them in the dishwasher—top rack only—and they'll come out as good as new. 
Prevent Mildew and Mold Growth in unexpected areas - Mold and mildew grow faster in humid summer weather, especially in areas of your home that are already humid, such as the washing machine and bathrooms. Keep mold and mildew out of your laundry room by leaving the washing machine door open when it is not in use. This will dry out the machine and lower the humidity level so mold and mildew do not grow. Leave the dishwasher open for a while too.  Avoid having moldy mirrors and bathroom tiles by running the fan or opening the window after you take a shower.
Remove Water Rings - Did someone drink an ice-cold water or lemonade and forget to use a coaster? Don't panic if you see a water ring on your wood furniture. Lay a cotton towel or cloth on top of the ring and grab your iron. Empty the water from the iron then heat it up. Next, place the iron on top of the cotton fabric for a few seconds before removing it. If the ring is still visible, repeat this process as many times as needed until it has disappeared.
Remove cobwebs - Spiders love to come out on summer days when the temperature is high, and the mosquitoes are flying free. Cobwebs on the walls and around doors and windows make your home look neglected and much less inviting. Use your detachable vacuum cleaner to reach the ones inside and a long broom to get rid of the ones outside.  If there are a lot of bugs caught in the cobwebs outside, you may consider a light spray powerwash to remove them.
Enjoy the summer while it lasts!  Before you know it, summer vacation will be over, the kids will be back in school and we'll be back inside.