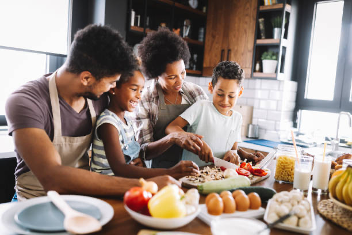 How "clean" is your household cleaner? With many everyday cleaners containing chemical ingredients you can't pronounce, cleaning your home might not feel so "clean" after all. To help consumers avoid ingredients that could potentially impact their health and the environment, the EPA has a voluntary Safer Choice Certification program for companies to ensure their products meet the Safer Choice Standard. Before a product can be certified to carry the Safer Choice label, EPA reviews all chemical ingredients. Every ingredient must meet strict safety criteria for both human health and the environment
JAWS, Just Add Water System is proud to offer an impressive selection of EPA safer choice certified cleaners. All of our chemical ingredients meet the strict safety standards set out by the EPA,  bringing families peace of mind when cleaning around kids and pets. So, what exactly does it mean to be EPA Safer Choice Certified? These products are: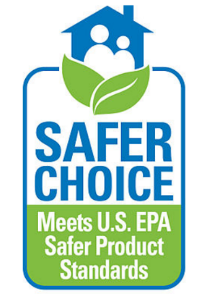 Free of chemicals known to cause health risks like cancer or reproductive harm

Formulated with ingredients that pose the least concern among chemicals in their class

Evaluated on functional class criteria—every ingredient must serve a purpose

Safer for people, pets, fish, and the environment
Beyond just their chemical makeup and safety, EPA Safer Choice cleaning products must also meet requirements relating to their functionality and environmental impact. All Safer Choice products must pass category-specific performance standards and perform comparably to conventional cleaning products. They must also meet set criteria for sustainable packaging, test below a pH threshold for minimizing skin and eye irritation and contain no Volatile Organic Compounds (VOCs) that pollute the air and cause potential respiratory harm. Every standard set by the EPA  Safer Choice products is designed for minimizing harm potential, without sacrificing the effectiveness of the product.
JAWS International, Ltd. is committed to delivering the best possible household cleaners that are safe for both the consumer and the environment. Our Just Add Water System uses refillable bottles with refill pods containing concentrated cleaner that help reduce single-use plastic spray bottles, while still delivering impressive cleaning performance. We offer our JAWS Glass Cleaner, Daily Shower Cleaner, Foaming Bathroom Cleaner, Kitchen Cleaner, Granite Cleaner, Multi-Purpose Cleaner, and Hardwood Floor Cleaner with EPA Safer Choice Certification.