Your Ticket to a Sparkling School Year!
Get ready to ace your way into a fresh and organized school year with our Back-to-School Cleaning Kit.  Designed specifically to tackle the chaos of the academic year, this comprehensive set will help keep your home and study space sparkling.  Whether attending school in-person or studying from home, this is your secret weapon to maintaining a clean environment conducive to learning.
What's Inside:
Caddy: Organize your cleaning supplies in this convenient lightweight caddy.
Microfiber Cloths: These heavy-duty microfiber cloths are perfect for wiping down your laptop or tablet ensuring they stay smudge-free and spotless.
Multi-Purpose Cleaner: Banish the dirt and grime with our powerful Multi-Purpose Cleaner. This Safer Choice Certified Cleaner is safe for all hard surfaces and leaves a refreshing lavender scent in its wake.
Glass Cleaner: This ammonia and alcohol-free Glass Cleaner isn't just for glass and mirrors.  It's perfect for computer screens, cell phones, tablets and even eyeglasses. This popular cleaner is Safer Choice Certified!
Disinfectant Cleaner: This Disinfectant kills 99% of viruses* and bacteria and is free from bleach, phosphates and ammonia.  It is designed to be used on everyday messes to kill germs on cabinets, appliances, toilets, restroom fixtures, tables, sealed granite, sealed marble, plastic, telephones, sinks, doorknobs, desks and more.  Plus, it inhibits the growth of mold and mildew, leaving bathrooms and kitchens clean and fresh smelling.
Foaming Bathroom Cleaner: Let the foaming action of this heavy-duty cleaner do the dirty work.  The ultra-rich foam clings to vertical surfaces, corners and crevices such as shower walls and doors allowing the cleaner to remain on vertical surfaces longer than traditional cleaners.  JAWS Foaming Bathroom Cleaner dissolves and emulsifies water spots, soap scum, and mineral deposits leaving a sparkling shine and a fresh lavender scent.  Cleaning bathrooms isn't always pleasant – but the light lavender fragrance is!
SURPRISE GIFT:  A special gift to help you tackle the toughest messes in your home, dorm, classroom and more!
Embrace the new academic year with confidence.   Order JAWS Back-to-School kit and set yourself up for an A+ journey!
Gary Sullivan is the host the nationally syndicated home improvement radio program "At Home with Gary Sullivan". Syndicated by Premiere Networks, a subsidiary of iHeartMedia, Inc. Gary's program is aired on the weekends on any iHeart radio stations throughout the US.
Order JAWS Back-to-School Kit
* Refill pods are patented and work with JAWS bottles only.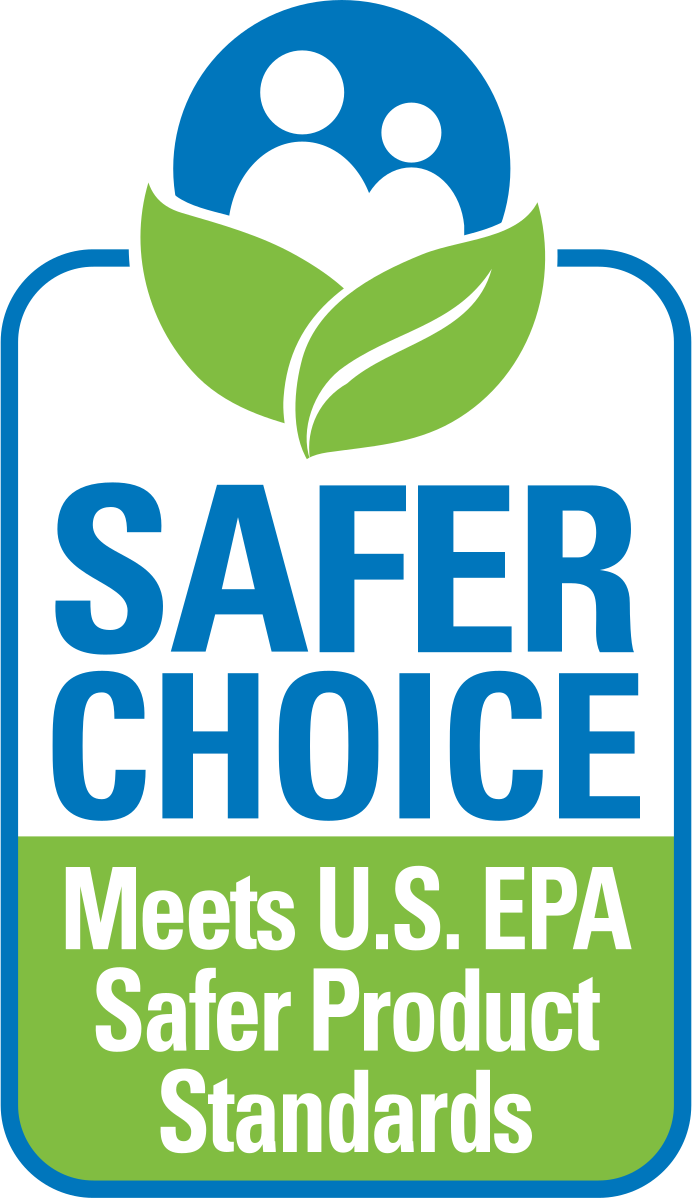 Where To Use Back-to-School Kit
All JAWS products are safe for hard surfaces not harmed by water. Compare all JAWS products to find the one that fits your needs!
Appliance exteriors
Appliance interiors
Bamboo flooring
Bathroom fixtures
Cabinets
Ceramic tile
Chrome
Computer monitors & LCD TV screens**
Concrete
Countertops (Corian®, Formica®, granite, laminate)
Desks
Dishes
Doorknobs
Electronic device screens**
Exercise equipment
Exercise mats
Fiberglass
Garbage cans
Glassware
Glazed ceramic
Glazed tiles
Grills and barbeques
Grout
Laminate flooring
Laminates
Linoleum
Lucite®/Lexan®
Marble
Mirrors
Outdoor furniture
Plastic
Plexiglas®
Porcelain tile
Quartz
Range hoods
Restroom fixtures
Sealed fiberglass
Sealed granite
Sealed marble
Sealed wood surfaces
Shower curtains
Shower doors
Shower walls
Sinks
Stainless steel
Stone
Stovetops
Tables
Telephones
Terazzo
Toilets and tubs
Urinals
Vinyl
Windows
Wooden Flooring
Please Note: Do not use Daily Shower or Bathroom Cleaner on marble or natural stone
Directions
Pretest on the surface prior to use. Do not use if discoloration or damage occurs. Spray six to eight inches from surface and then wipe clean, scrub if necessary. 
Ingredients
Refill. Reload. Reuse.
When your first JAWS spray bottle is empty, you simply refill, reload, and reuse!
1. Refill
Fill your reusable bottle with tap water.

2. Reload
Pop in a new JAWS refill pod.

3. Reuse
Twist the sprayer back on and go!