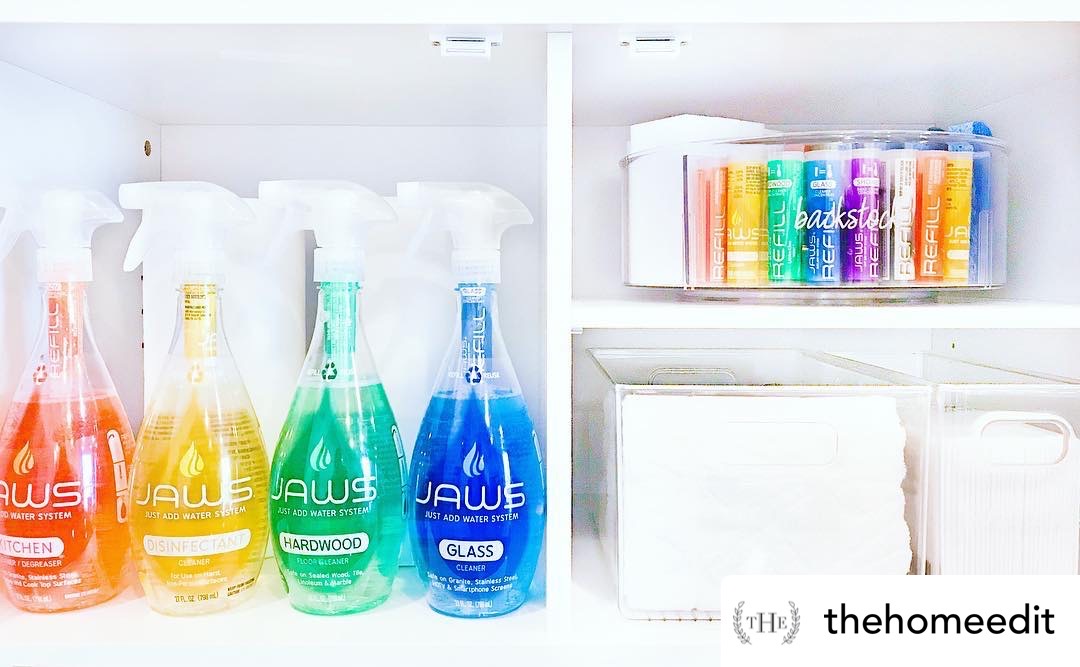 Whether it was being featured in the latest YouTube video or included in a "top 5" list, 2019 was an exciting year for JAWS.
JAWS was featured in many YouTube videos including Clean My Space, Til Vacuum Do Us Part, LoveMeg and more!
Melissa Maker hosts CleanMySpace YouTube channel with an ever-expanding community of over 1.3 million subscribers and over 100,000,000 video views. Melissa dispenses useful and timesaving tips, tricks, and recommendations on cleaning and decluttering topics to a global audience spanning 165 countries. JAWS Granite Cleaner & Polish was featured in "6 Expert Kitchen Cleaning Tips!" The Importance of Color-Coding with the different JAWS cleaners was discussed in "7 Tips for Safer Cleaning You Should Be Using Today!"
Ashley from Til Vacuum Do Us Part shares cleaning, organizing and decorating content weekly. With over 86,000 subscribers, it is one of the fastest growing channels on YouTube. JAWS products can be found in many of Ashley's videos. Be sure to check out "Clean & Decorate with Me | Organize & Declutter | SAHM Motivation", "Week of Cleaning | Cleaning by Product | Easy Cleaning Routine" and others posted to Ashley's channel!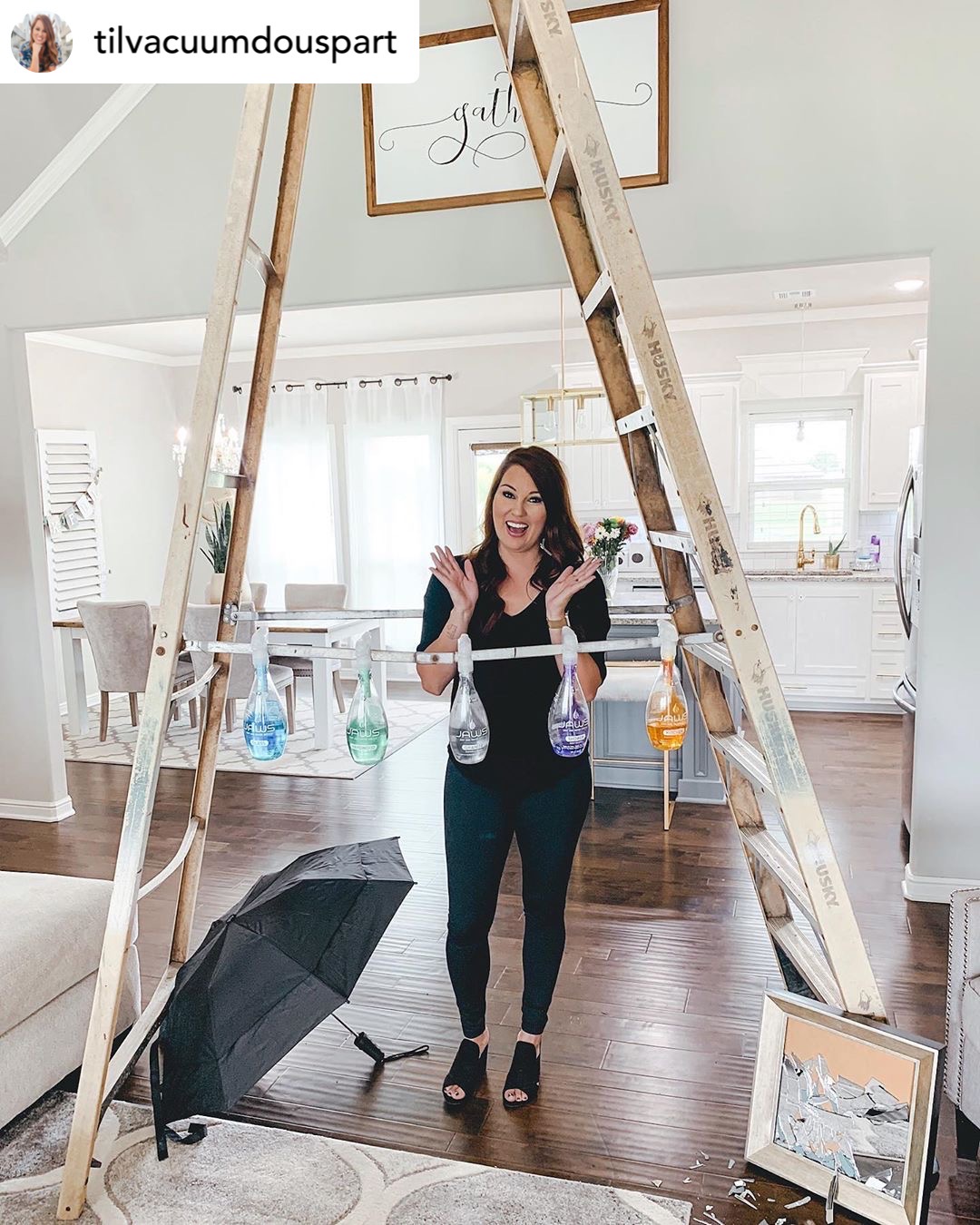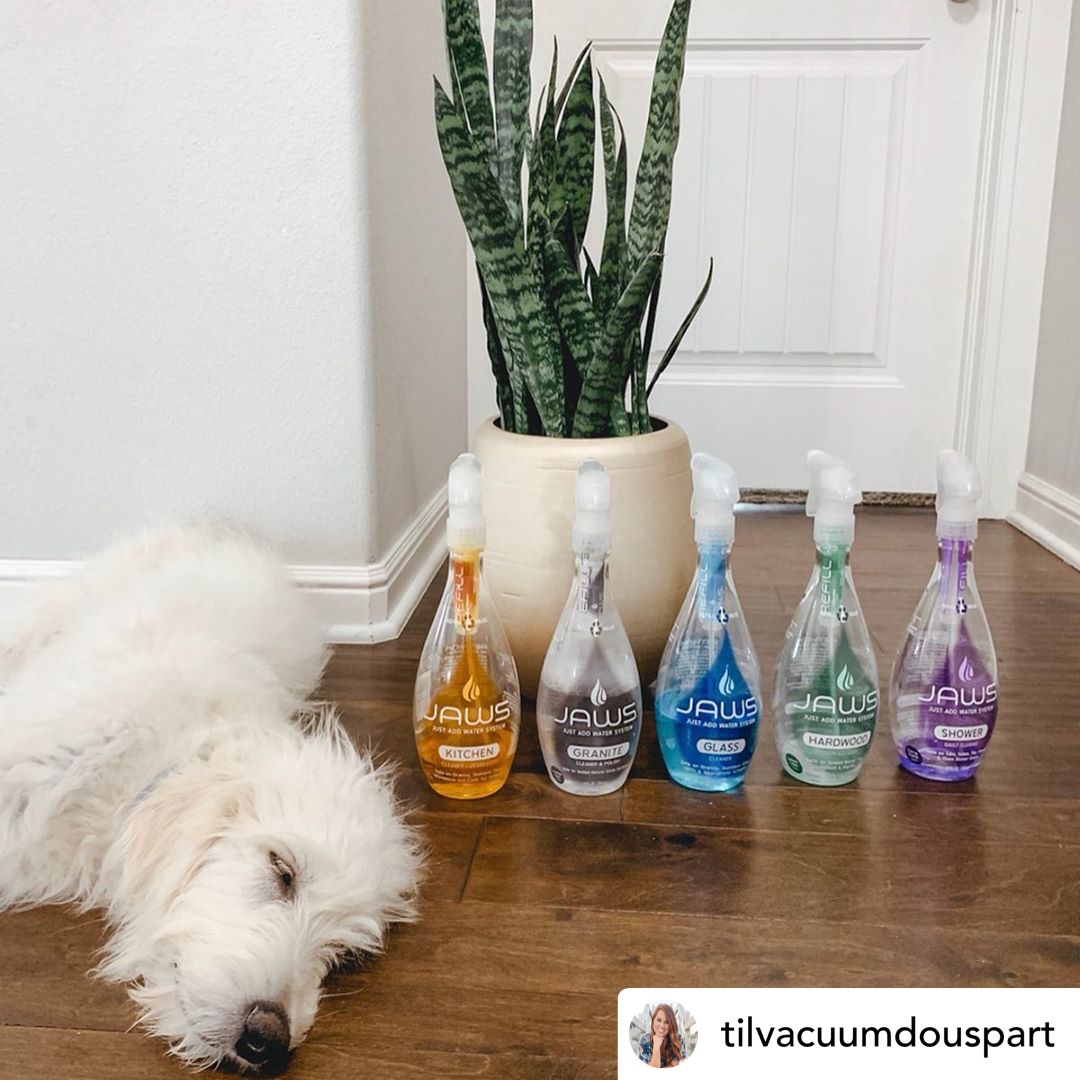 Megan from LoveMeg makes cleaning, lifestyle and organizing videos for her over 475,000+ subscribers. With one of the biggest followings on YouTube, Meg releases content weekly for her loyal subscribers. Check out JAWS in "Ultimate Clean with Me | Extreme Cleaning Motivation 2019 | Love Meg."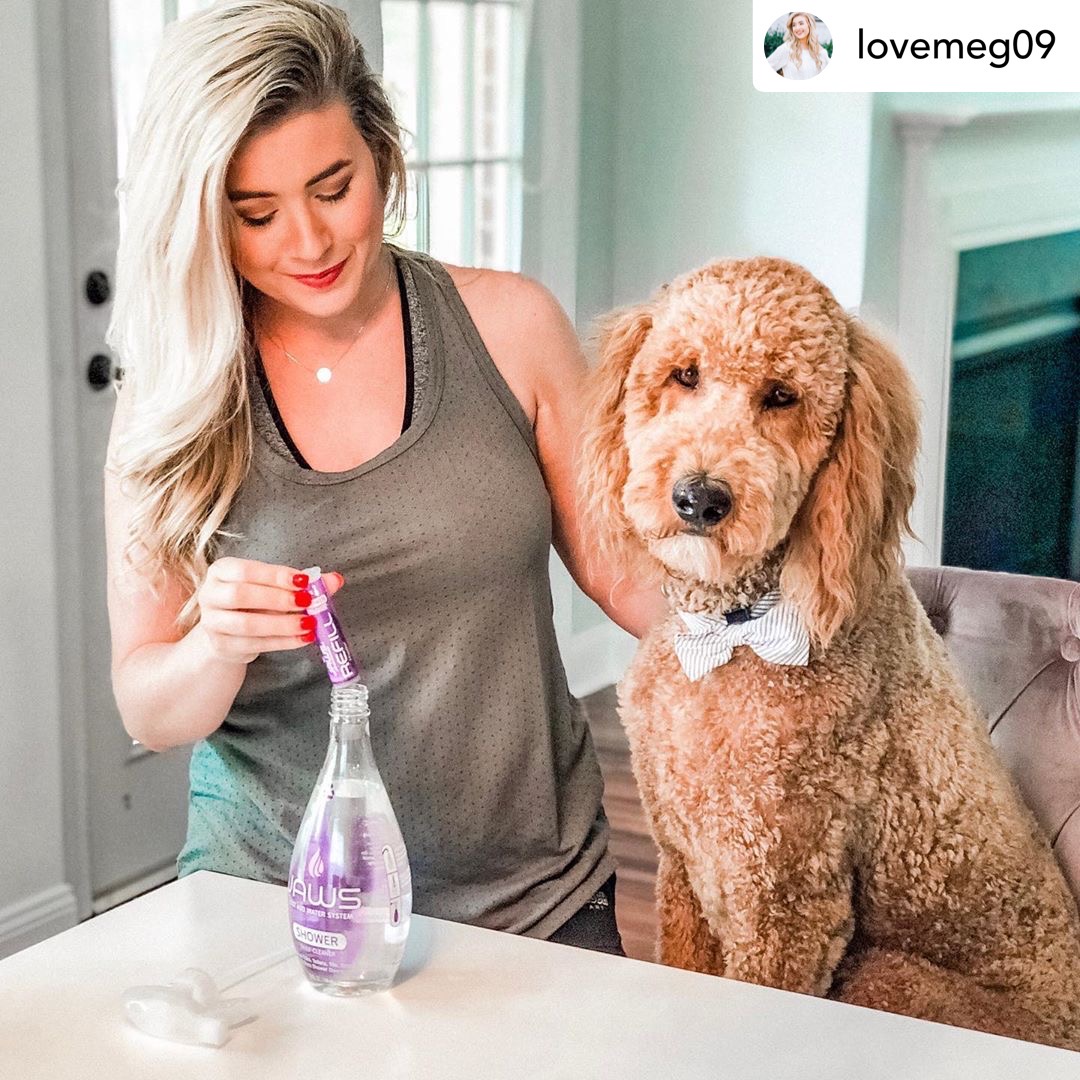 Spanish speaking YouTuber, Silvia en tu Vida shares cleaning, organizing and lifestyle videos weekly. With over 280,000 subscribers, Silvia has a large following in the United States and Mexico. JAWS is featured in "Limpieza Rapida con Limpiadores no Toxicos JAWS" and "Limpieza de la Cocina Edicion Navidad #JAWSCLEANERS-RECETA."
Tiffany Beaston, of Beauty & The Beastons, creates vlogs, cleaning videos and lifestyle content for her 356,000 subscribers. Check out "Get it All Done! Clean With Me, Organize + Declutter, Cook With Me, Workout + Crockpot Recipe" to see the JAWS products in action.
JAWS was also mentioned in several online publications including Shape Magazine, Real Simple and Sustainable America.
Shape.com: "Coffee cups, silverware, face wipes, paper towels—once you realize exactly how much waste you create every day, you'll be itching to make a change. Build up your arsenal of eco-friendly products with these picks you can get right on Amazon." Check out JAWS, included as an "Eco-Friendly Amazon Buy that Will Help Reduce Your Daily Waste."
Real Simple.com called out the trend early on: "When it comes to cleaning supplies, it's easier to just pick up whatever's available on the shelves of your local convenience store, right? Wrong! Refillable cleaners are popping up all over the market, and there are quite a few advantages to swapping the big-name cleaners for these new, more eco-friendly options." Read about JAWS here.
Sustainable America highlighted "New Ways to Close the Loop on Single-Use Packaging." Among makeup, personal care and household products, JAWS is listed for its reusability concept.
JAWS was also mentioned in a few radio shows including Money Pit and At Home with Gary Sullivan.
The Money Pit is one of the largest syndicated radio shows offering home improvement advice. Hosted by Tom Kraeutler and Leslie Segrete, listen to the JAWS segment here.
At Home with Gary Sullivan is a weekly home improvement talk radio show hosted by Gary Sullivan on iHeart Radio. For years JAWS has been featured on the show, most recently in November, here.
A big thank you to all our customers who shared their admiration for JAWS this year. These are just a few of the many reviews and mentions this year:
"Cleans great, environmentally friendly, cost efficient & the spray bottle works great. The other thing I love is that there is no scent. No perfume or chemical smell." – Amazon Customer
"This is the best kitchen cleaner I have ever used! I have stainless steel appliances and this product cleans, shines and is streak free. I am a returning customer!" – Tish, Amazon
"You have convinced me.... This is the best shower cleaner I have ever used that does not contain bleach. I always get a headache when I have to clean the shower. I have used spray bleach for years because it was the only thing that gets the yuck off. But the headache after is too much so I tried this stuff. I spray the shower down, go back in less than 5 minutes and wipe it down. Tah Dah! Clean!" – Amazon Customer
"We LOVE the JAWS products! They're so simple to use, and the kids love watching the water change color as the chemical mixes in! It's helped motivate small humans to assist around the house. The products are great at cleaning, and they smell wonderful!" – Jimi, Amazon
Thank you to all our customers and friends who posted positive comments and reviews. We truly appreciate you all and look forward to what is to come in 2020.