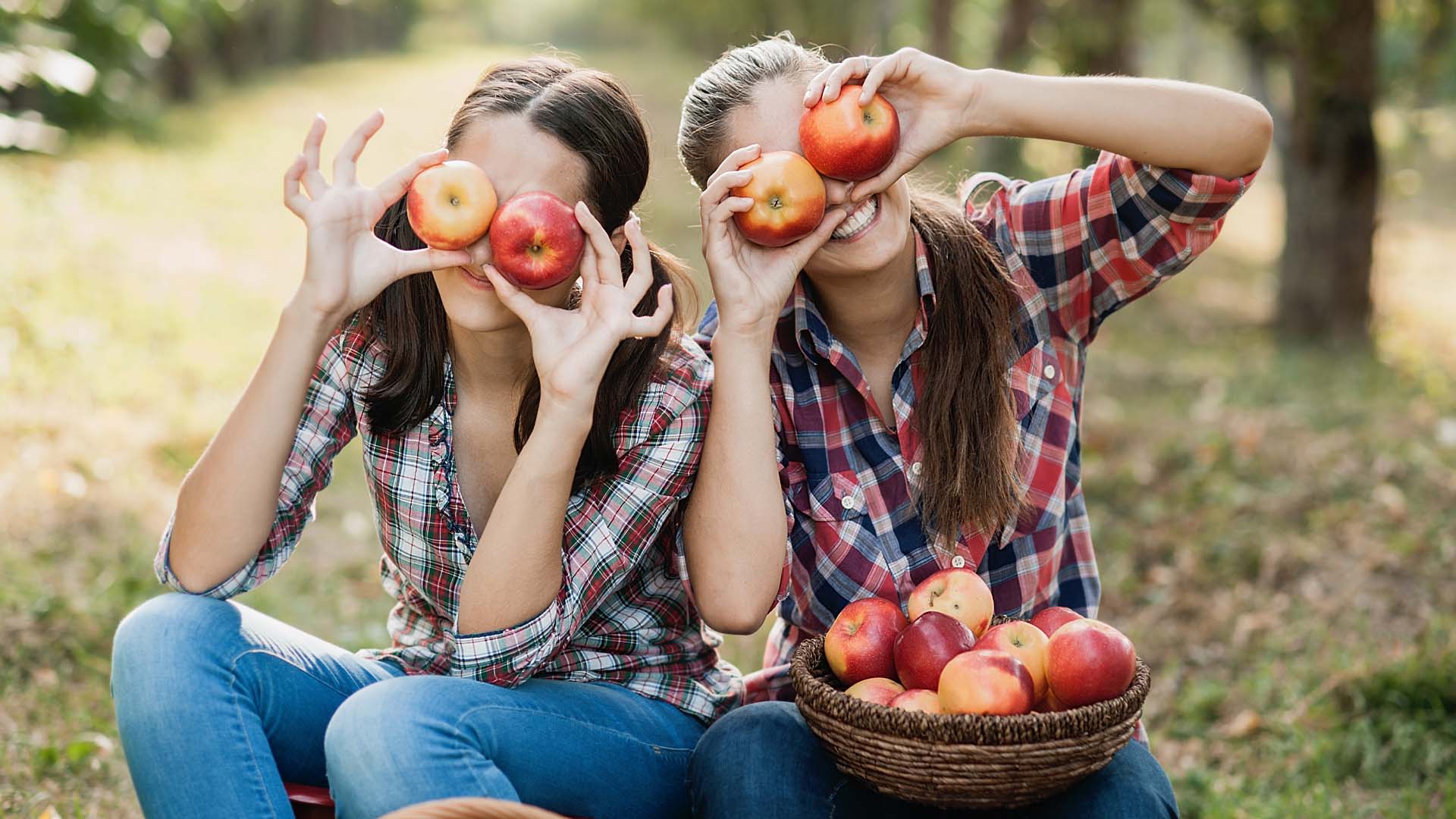 For many of us, Fall is our favorite season.  The air is crisp, the leaves are changing color and the smells are mouthwatering yummy.  Sure, we miss the pool parties and barbeques, but the fall season brings plenty of fun activities and a few home projects.  Whether you're already donning your favorite sweatshirt and jeans or stretching your t-shirts and flip flops for as long as you can,  here's a list of activities to embrace this fall season at home and out-and-about in your community.  
Decorate Your Front Porch - Welcome visitors this season by adorning your front porch with an autumn wreath, plants and flowers, haystacks and pumpkins.   Ashley of "Til Vacuum Do Us Part"  shares some great tips and clever decorating ideas in her latest video Fall Front Porch Home Makeover.  Be creative, have fun and celebrate fall.   Check out her video.   
Burn a Fall-Scented Candle - With so many mouth-watering seasonal scents like vanilla, pecan, bourbon and maple, or cinnamon, a candle or plug-in adds a yummy fall aroma to your home and puts you in the fall spirit.  The right candle or plug in device can also complement your fall decor.  
Decorate a Pumpkin -  Real or fake — it doesn't matter. Just get a pumpkin - or many pumpkins - and put them around your home for a fun, festive way to embrace the season! Transform your pumpkins into gorgeous DIY art — they don't all have to be jack-o-lanterns for Halloween, either. Paint them or cover them in a gorgeous fabric for a dressed-up yet festive seasonal display.
Take a ghost tour or visit an old cemetery - Chances are, your town has a few dark secrets you don't know about.  Taking a local ghost tour will let you experience your city in a completely different way.  Visit some of the most mysterious locations in your city ... just maybe you'll stir up some restless sprits. 
Buy a New Pair of Boots -  Fall is the perfect boot season!  There is something about putting on your favorite pair of jeans and a new pair of boots.   Add your favorite sweatshirt or sweater and it feels like fall - and it feels great. 
Explore the Outdoors - Take advantage of the crisp air by getting outside! Go on a hike, have a picnic at a park, or bike a nearby trail. Kayak or canoe on a nearby lake or river and admire the changing colors of the leaves reflecting off the water.   
Plant Fall Bulbs - This is the perfect time to plant bulbs to grow spring flowers. Plant Tulips, Irises, Daffodils, Hyacinths, or Crocus this fall.  They bring such joy when they start to sprout in the early spring. 
Roast Pumpkin Seeds - Don't discard the seeds after carving all those pumpkins — roast them to make an easy, and delicious autumn treat.  Here's an easy recipe that's reminiscent of the pumpkin seeds our mothers roasted.  Afterward, use JAWS Kitchen Cleaner, with it's light cinnamon fragrance, to clean up the mess.  
Take a Scenic Leaf-Peeping Train Trip - Looking for a way to view the autumn color? Take a fall foliage train ride! There's nothing more beautiful than rolling through the gorgeous autumn landscape — especially from the comfort of a train where you can just sit back, relax and take in the view.
Attend a Fall Festival or Visit a Farm - There's no better place to celebrate the season than your local fall or harvest festival. Take in the autumn scenery, go on a hayride, get lost in a corn maize, and pick out a pumpkin or 2.  Be sure to indulge in the mouthwatering baked goods and the apple cider.   
Fall photoshoot - There's no denying the beauty of autumn.  Take full advantage of the beautiful scenery by taking some great fall photos.  Use your smartphone camera to capture photos of the the changing trees, fall sunsets, wooded paths, reflective waterways and the animals in nature.  
Go Apple Picking - Head to the nearest apple orchard for a fun day of apple picking. Don't skip out on the delicious apple fritters, apple donuts, or apple cider.  After a day of picking apples, you'll be able to take some home to make delicious, fall-worthy recipes.
Volunteer at a Food Bank - Fall is the season of giving!  With the holidays fast approaching, many charities may need extra volunteers — and fall is a great time to give back to your community by volunteering at a food bank or soup kitchen.
Play a game of touch football - After cheering on your favorite football team this season, why not play the game yourself? Get your friends and family together to play a friendly game of touch football.  Make a big batch of chili for the after the game meal.  Need a little incentive to get your friends motivated to play - put a wager on the game – the losing team has to rake the leaves.
Give Thanks - Fall ushers in the Thanksgiving season, which means there's no better time to celebrate what you're most grateful for.  Write down what you're thankful for this season.  If you want to get more creative, make your own Thankful Tree.
Tour a Winery - Fall is one of the best times of the year to visit a winery — not only are the vineyards especially beautiful this time of year, you can also experience the excitement of fall harvest time.   Not into wine?  Visit a local brewery instead and try the Pumpkin Ale.
Go Horseback Riding - Giddy up! If you're looking for a fun way to spend a fall afternoon, you'll love riding along the trails on horseback where you'll also be able to enjoy the fall foliage from a great vantage point. 
Set up a Cozy Backyard Space -  Since the weather is nearly perfect now, and you'll want to spend as much time in the backyard as possible. Make it extra-cozy with string lights, lanterns and plenty of warm blankets! It's the perfect season for a bonfire, so If you don't already have an outdoor fire pit, purchase a portable fire pit from your local hardware store.
Go to a Farmer's Market - Pick out fall's best (and freshest) produce at a local farmer's market — then use them to whip up some cozy recipes at home.  It's a good time to bring home fresh apples, squash, brussel sprouts, and cauliflower, gourds and pumpkins.
Prepare your outdoor furniture - While residents in some regions can enjoy outdoor living spaces year-round, many of us cannot. As the season changes, choose a dry, sunny day to give your outdoor furniture a good cleaning before you put it in storage.  JAWS Multi-Purpose Cleaner  works great to remove dust, dirt, bird and bug stains. 
Fertilize your Lawn - Applying lawn fertilizer this fall will help prevent winter damage and spring weeds. Ask a local garden center or check online to find out which type of fertilizer you need and when to apply it.  This might not be considered a fun fall activity, but you'll be glad you did when spring come back around.
Organize the Garage -  The garage could likely use some tidying up. Now that it's cooler, it's a more pleasant to work in the garage.  Vacuum the cobwebs, spray down the floor, clean your lawn equipment, and then organize your stuff.  Install shelving or add some hooks to keep your garage more organized year-round. 
"I can smell autumn dancing in the breeze. The sweet chill of pumpkin, and crisp sunburnt leaves."   Ann Drake