Ho, Ho, OOH!
Five things that will gross out your holiday guests.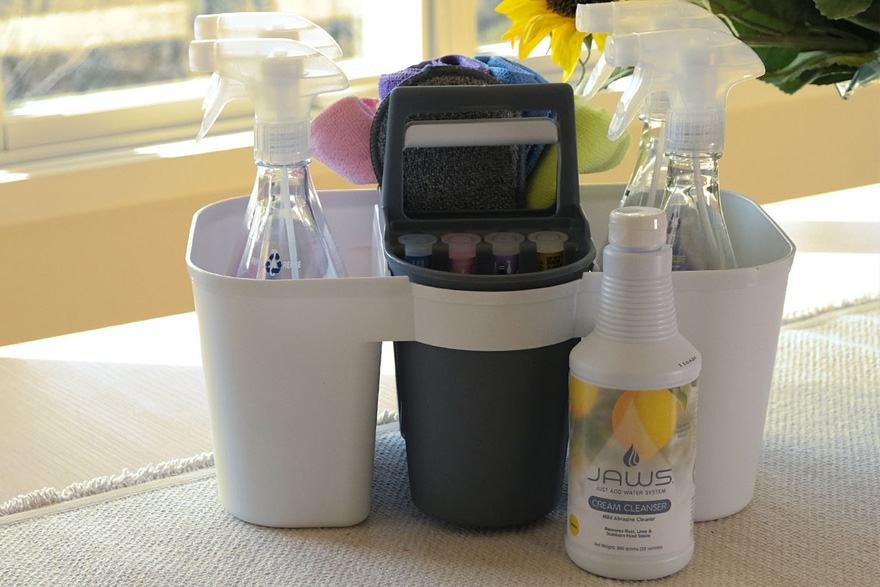 Get your house guest-ready with JAWS Cleaners, Microfiber Sponges and Towels. The caddy pack is available for a limited time only.
No one's home is perfect, but overlooking these five things will assure guests KNOW that yours isn't.
1. Unclean Kitchen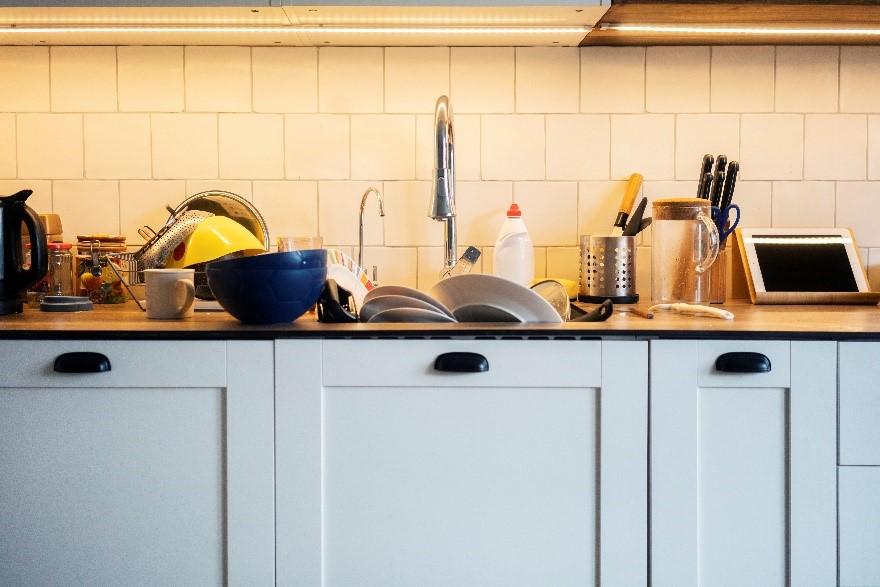 JAWS Kitchen Cleaner removes everyday grease and grime. This fast-acting degreaser for kitchens leaves surfaces streak-free without harming granite, stainless steel and other modern surfaces. 
It's inevitable: The kitchen is the main gathering spot for just about every party—and nothing will kill an appetite faster than food and drink prepared in a dirty kitchen.
Scrub your stovetop and oven door, and thoroughly wipe down counters, backsplashes and small appliances. Clean the refrigerator—inside and out. Congealed spills, suspicious drips, and withered, moldy fruits and veggies are everything but festive. Mop the floor. There's nothing worse than walking into the kitchen and stepping on crusty food or getting a sock caught in something sticky.
2. Dirty Bathroom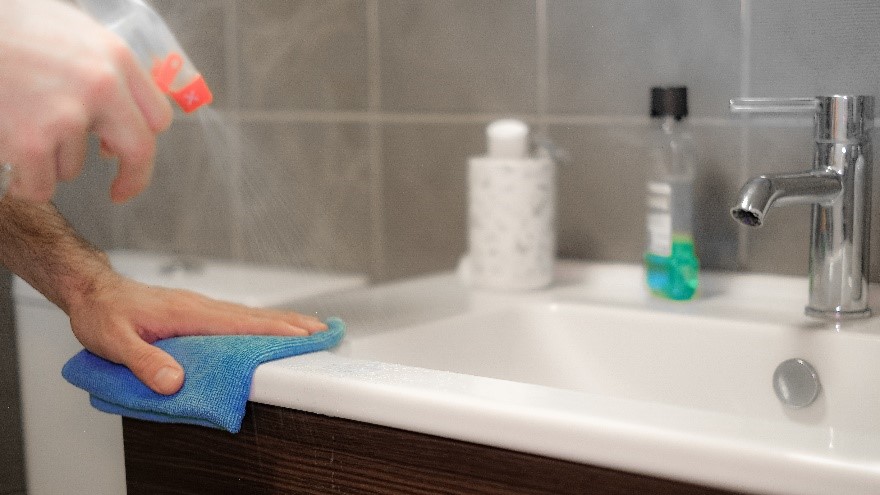 JAWS Foaming Bathroom cleaner dissolves and emulsifies water spots, soap scum, and mineral deposits leaving a sparkling shine and a fresh clean scent. The streak-free formula of our JAWS Glass Cleaner saves you time, given you don't have to go over and over the same spot.
Next to the kitchen, your bathroom has the greatest potential to gross out guests.
Dirty toilet and sink: Hard no. No one—repeat, no one!— wants to use a toilet or sink covered in drips, stains and splatters. Wipe away gunk on the mirror and wash the shower curtain. Clean down anything left on the vanity, especially the toothbrush holder. (That's just good sense all year long! A study by public health organization NSF International found that toothbrush holders are more than twice as likely to harbor mold and yeast than the average toilet seat!) Remove personal items, like robes, and dirty laundry.
For added guest comfort, set out clean hand towels, extra TP and fresh soap.
3. Pet Fur & Odors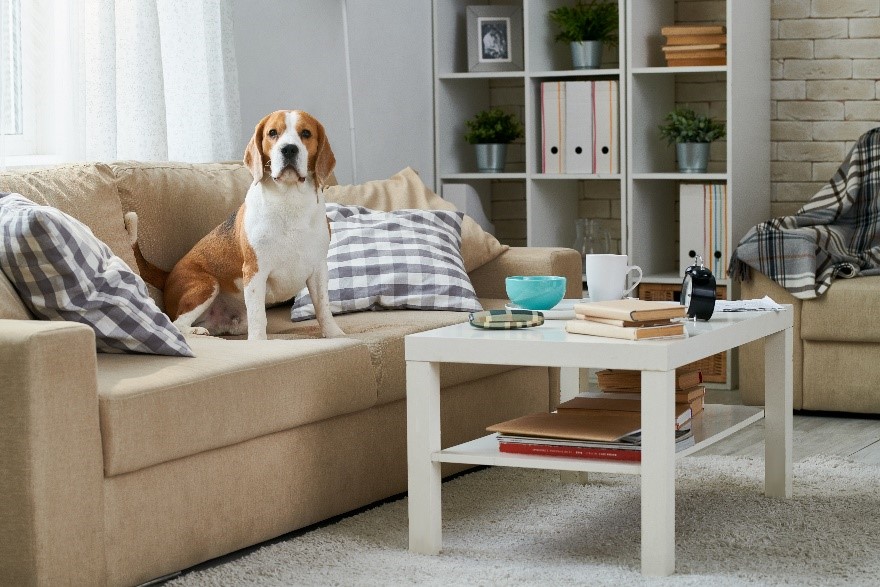 With the JAWS Ultimate Cleaning Kit, you'll get a full-range of cleaning products for every hard surface in your home.
We all adore our pets, but even animal-lovers have their limits.
Unless you wash your pet's bed regularly, more than likely it's covered in stink and dander. The same can be said of human furniture, if your four-legged kids are anything like ours. Vacuum floors and furniture to remove pet hair and odor. Clean and deodorize the litterbox and sequester it, bedding and toys in out-of-the-way places.
4. Grimy Light Switches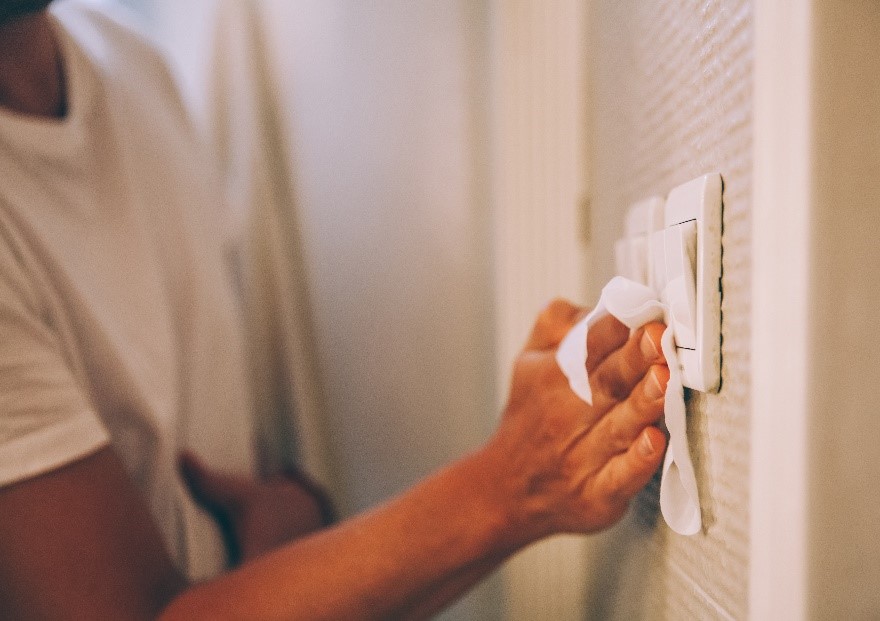 JAWS Multi-Purpose Cleaner is tough on dirt, but gentle on household surfaces. This fast-acting, lavender-scented cleaner will leave surfaces streak-free and smelling great! Our high-quality microfiber cloths maintain their integrity and effectiveness through hundreds of wash cycles.
Grime on and around light switches doesn't mean you are filthy, but it does mean they are.
With every touch we deposit oils and other nasties that attract dust and accumulate into dark dirty smudges. What's worse, there's no hiding that: Given most are white or another light color, switches are like a flashing beacon when grimy. For safety, lightly dampen a microfiber cloth with a multi-purpose cleaner and gently scrub away the grime.
5. General Funk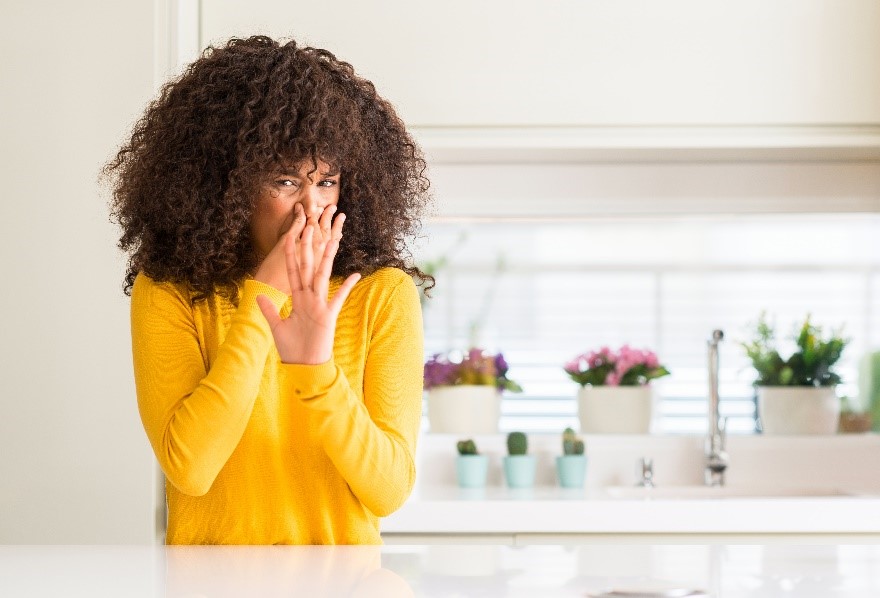 The U.S. Environmental Protection Agency's (EPA's) Safer Choice label helps consumers identify products with safer chemical ingredients, without sacrificing quality or performance. When a product has the Safer Choice label, it means that every intentionally added ingredient has been evaluated by EPA scientists. Only the safest possible functional ingredients are allowed in products with the Safer Choice label.
It's called olfactory adaptation—that inability to smell our own scent or breath, even when they reek.
Same's true of our homes. The overall smell of your home is the first thing people notice when stepping inside—and it's nearly impossible to evaluate whether yours is off-putting to other noses. Burn a scented candle or run an essential oil diffuser before the doorbell rings.
JAWS line of EPA-certified Safer Choice cleaners and microfiber cloths are here to help you get your home guest-ready for the holidays. Now that's something to celebrate!