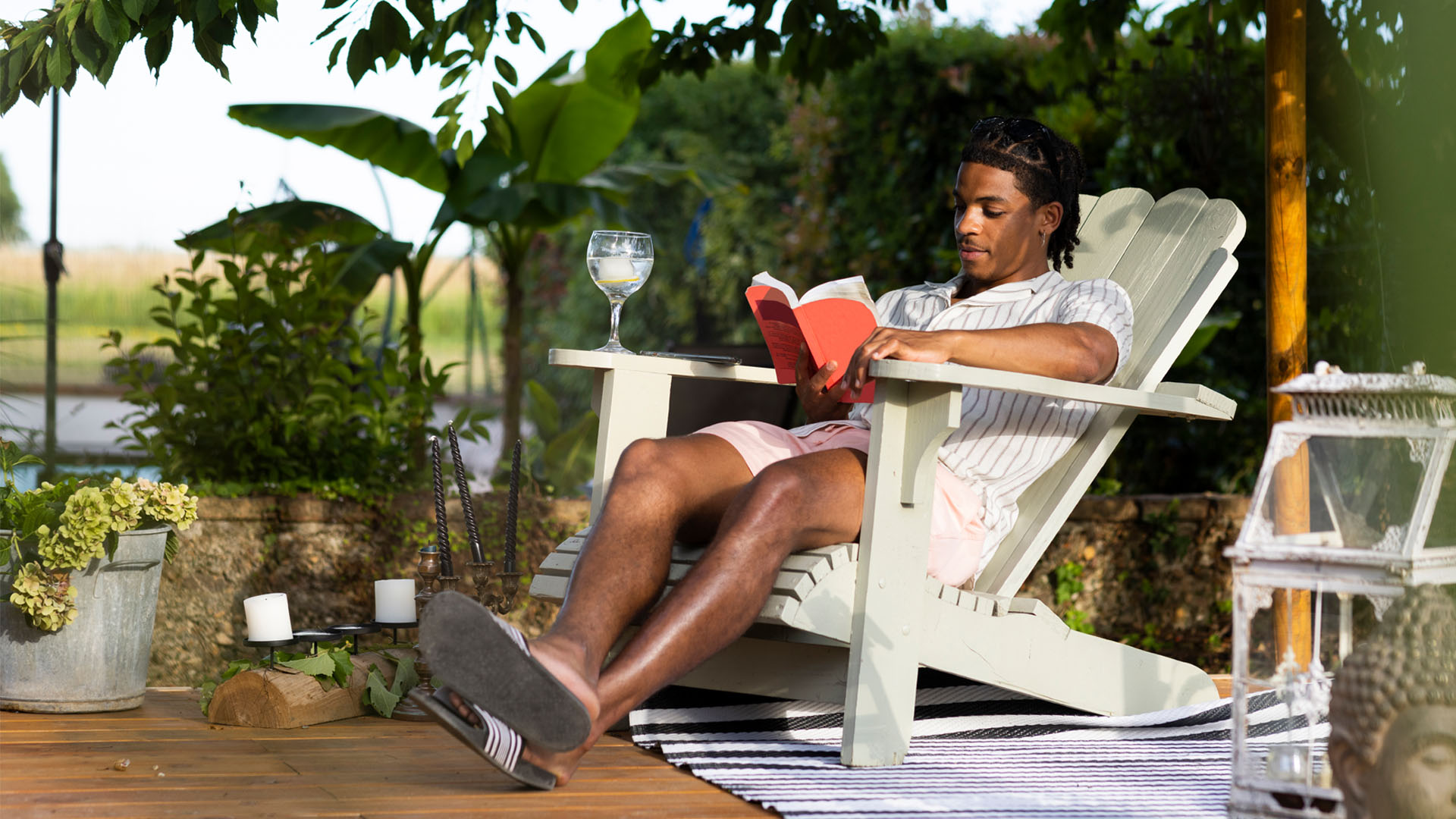 This summer make your outdoor living space more comfortable and inviting.  Whether you spruce up the landscaping, or create an outdoor oasis, here are 10 ideas to help get you started.  
1.  Add some fun furniture. If you find your outdoor living space a bit drab and dull, a vibrant new furniture set can liven things up and instantly improve the atmosphere. Choose outdoor furniture made from materials such as aluminum, wicker, or plastic, which are designed to withstand the weather and stay looking fresh no matter how hot the summer gets.
2.  Create a mood with lighting. An easy and inexpensive way to instantly upgrade your outdoor space is to add lighting. Place small solar-powered lights along pathways or in gardens, hang string lights around your patio or deck, or line the edges of your outdoor area with tiki torches for a cozier vibe.
3.  Invest in outdoor cushions or toss in some throw pillows. Not only do outdoor cushions and pillows bring a touch of comfort to your outdoor living, they also add a touch of color.
4.  Incorporate plants. Whether you plant colorful annuals and perennials in your garden beds, hang flower baskets, or add a few softening shrubs and trees, there's no better way to instantly freshen up your outdoor living space than by adding plants.
5.  Create a water feature. There's something calming about the sound of water and adding a water feature to your outdoor living space is a great way to create a relaxing atmosphere. You can install a small fountain, dig a pond, fill a birdbath with water, or just place a few outdoor water features around the area.
6.  Dine outdoors. Add a dining table to your outdoor space in a location that's close to your grill or food prep area, so you can easily get meals to the table.
7.  Install a fire pit. Nothing says summer like sitting around a fire with family or friends toasting marshmallows for smores, or just sitting back relaxing and conversing.
8.  Add shade to your outdoor space to protect against the summer sun. Overhead umbrellas, pergolas, or a few strategically placed trees can all provide some refuge from the harsh summer rays.
9.  Add Privacy.  Screens, privacy fences, bushes, and trees can provide privacy as well as shade.  We're more apt to spend more time in the yard if we don't feel like we're sitting in a fishbowl.
10. Keep it clean. Use a pressure washer to remove heavy buildup of dirt and grime from your outdoor furniture, patio and other surfaces. Add a spray cleaner that is safer for outdoor use to your outdoor cleaning routine.  JAWS cleaners are EPA Safer Choice certified – and are great for keeping your outdoor living space clean and sparkling.
With these ideas, you can bring life to your outdoor living space this summer. Whether you spruce it up with new furniture, add some cozy touches with lights and cushions, or create an outdoor oasis with water features and fire pits, there are plenty of ways to transform your outdoor living space into a summer hot spot.