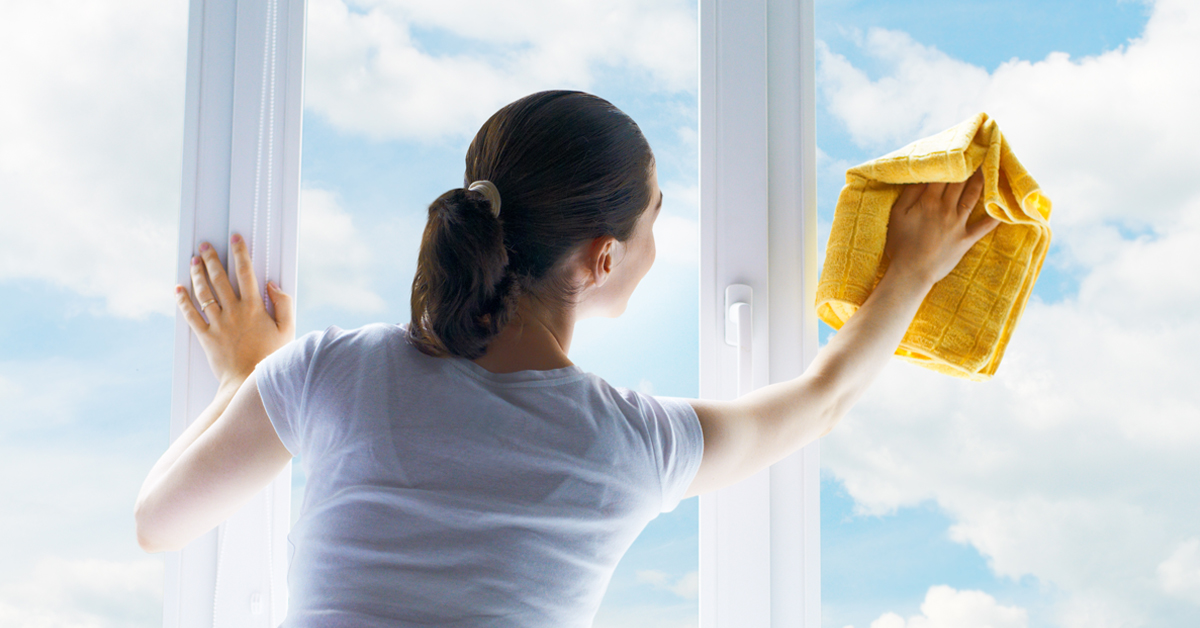 We all want clean windows, but we don't like spending time cleaning them. It's a chore, but it doesn't have to be.
Here are a few tips that will help you save time and leave your windows streak-free:
Replace your dirty air filter and dust regularly: Manufacturers suggest replacing your heating and cooling system's air filter every one to three months. This will help reduce the amount of dust, pollen, dander and other particles that wind up on your windows, furniture and carpeting. Try dusting and vacuuming at least once a week to avoid buildup.  
Choose the right window cleaner: There are plenty of window cleaners to choose from but some perform better than others. The Good Housekeeping Research Institute recently tested 17 cleaners and reported that the JAWS Glass Cleaner was the only one to leave the surface completely streak-free. "In fact, unlike other higher-priced window cleaners, you can use this non-toxic, ammonia-free glass cleaner in direct sunlight and still avoid streaks," said JAWS International CEO Bruce Yacko.
Squeegee, paper towel or microfiber cloth? Squeegees do a great job on large windows. But it's hard to find squeegees small enough to fit inside windowpanes. Paper towels not only leave lint on the glass, but also can get wasteful and expensive if you have many windows. The best option: microfiber cloths tend to trap more dirt and are non-abrasive. They cost about 65 cents to $1 each and can be washed 100 to 500 depending on the brand.
Other timesaving tips:
Vacuum or use a small brush to sweep the dirt and dust from the windowsill, frame and tracks.
Work from top to bottom.
Mist the window with the cleaner and use your microfiber or lint-free cloth to wipe horizontally. Be sure to flip the cloth to dry the window or use two cloths- one to wipe and one to dry.
In addition, most experts recommend that you clean your windows at least twice a year- because letting the sunshine in can make your entire house brighter and more enjoyable to live in.