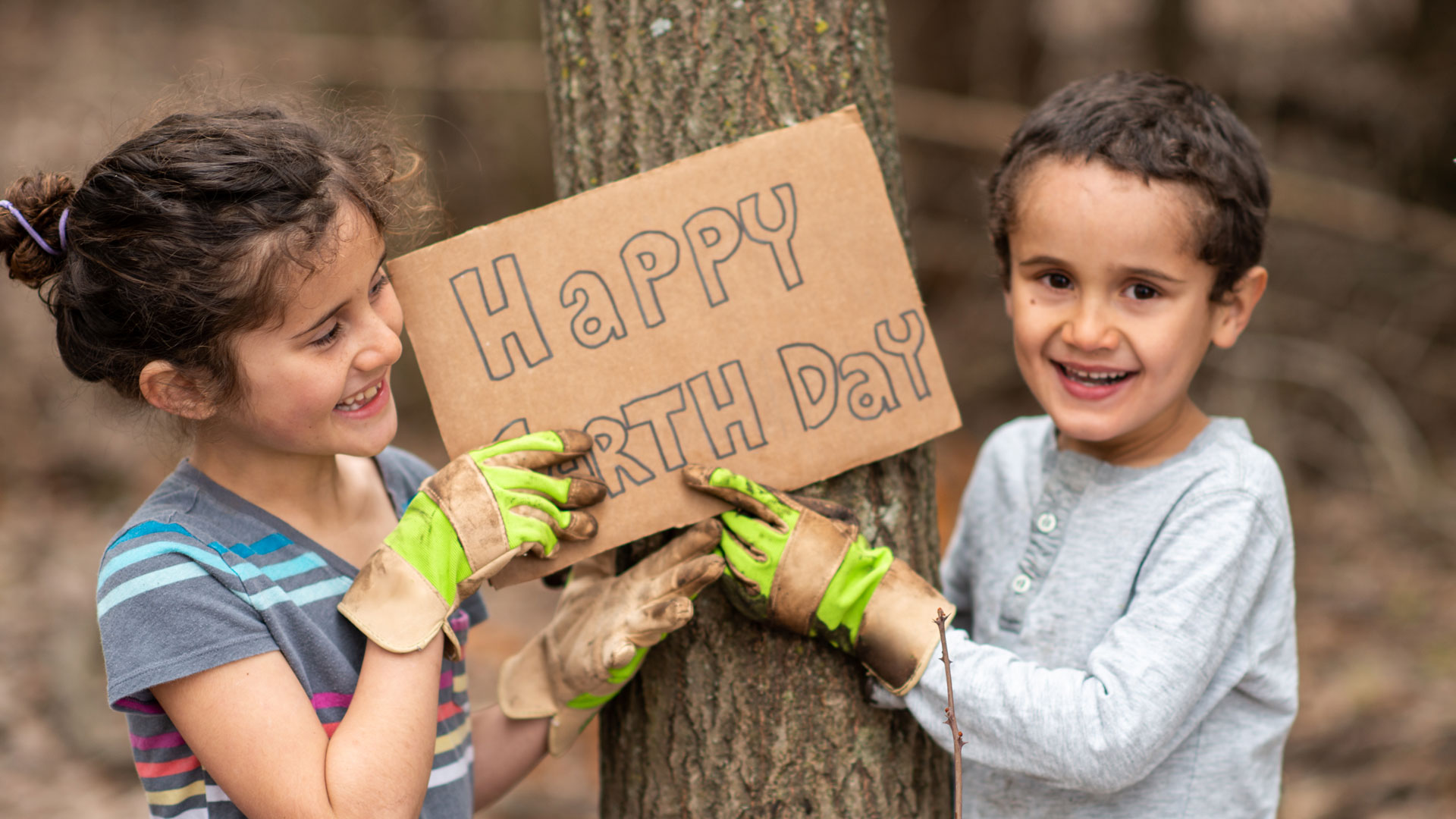 Earth Day focuses on promoting clean living and a healthy, sustainable habitat for people and wildlife.  Here are a few ideas that you can implement to help make big changes when it comes to protecting the earth and building a healthier, happier future for the earth and all its inhabitants.  If each of us can make a few simple changes, together we can change the world.
Lower the thermostat setting on your water heater - While many water heaters are set at 140ºF, you can safely adjust the temperature to 120ºF. This can result in energy savings of 4-22% annually. You may also want to consider a tankless water heater because you only heat water when it is flowing, so your energy costs will be much lower  – depending on your usage habits, you could see anywhere from 30 – 70% savings.
Try Old Fashion Ventilation - Before you crank up your air conditioning this summer, try to keep the air moving with ceiling fans and open windows. This can make your home feel much cooler and can save approximately 12% on energy costs.  During the winter months, reverse ceiling fans to produce an updraft, forcing warm air from the ceiling down.    
Conserve Water - If you leave the water running while washing the dishes or brushing your teeth, turn it off until you're ready to rinse to conserve water. Consider using your greywater to water your plants and landscaping.
Rethink the way you clean -  Instead of purchasing full bottles of ready-to-use cleaner, switch to concentrated cleaners for use with reusable spray bottles.  JAWS bottles are designed to be used over and over again.  JAWS refill pods make it so easy – simply fill the bottle with water, insert the refill pod and twist on the sprayer.     To celebrate earth day, enter promo code EARTHDAY at checkout to get 22% off your entire JAWS order.
Reuse and Repurpose -  From spray bottles, jars, old socks - almost everything can have a second life with a little creativity and effort!   Look for new uses for "old" things.  JAWS Spray bottles can be repurposed as a vase to hold Spring Flowers.  Old jelly Jars can be purposed as candle holders.   Household materials can be used for craft projects, and handmade jewelry. Refurbish old furniture to give things a new life.
Recycle - Learn the Do's & Don'ts of your local collection system and set up recycling bins in your home.
Reduce Your Consumption - Buy only what you truly need and use less of everything (water, electricity, paper, plastic, fuel) to cut down on resources.  Something as small as ordering your ice cream in a cone instead of in a paper cup with a spoon can make a big difference.  Skip the straw!
Unplug -  Electronics, lamps, and WIFI, when they're not in use.  This will help lower your utility bills and decrease unnecessary energy consumption.
Power Down - Program you're HVAC, WIFI or other systems to go off when you're at work or vacation. Turn off lights when you're not in the room.
Support Local -  Buy food, produce and products from local farmers, bakers and makers. Products grown or made locally cuts down on resources used in packaging and shipping while helping to sustain the local economy.
Be A Friend to Wildlife - Hang a birdfeeder, pollinator house or bat box in your yard. Green your lawn by letting it grow naturally without pesticides.
Party Smarter -  Avoiding balloon releases, glitter and confetti. Even fireworks can have a negative impact on wildlife and the environment.
Mend & Repair - Give everything from clothing to small appliances, a second chance so that they don't end up in the landfill and replaced with new. Can't fix it yourself or find someone else to? Buy refurbished electronics and appliances from the manufacturer is the next best thing.
Volunteer - Share your skills and talents or other resources with your favorite environmental nonprofit organization.  Volunteer for local river or trail clean-ups with your friends and family
Give Back - There's no better way to give back to Mother Earth than planting a tree. Don't have room for a tree? Donate to an organization that plants trees, like the Arbor Day Foundation, which plants trees in America's National Forests. 
We only have one planet.  What we each do every day will determine the fate of those who come after us, as well impact the lives of all of the plants and animals. What other ways can you think of to help Earth today for a better tomorrow?