Hardwood floors are by far the most beautiful floors you can choose for your home. Learning how to protect hardwood floors is so important to ensure you can enjoy them for years and years to come.
Properly cleaning and maintaining your floors ensures longevity. With the right cleaning products, you can protect your investment, while saving time and money. Our JAWS (Just Add Water System) Hardwood Floor Cleaner gives our customers a streak-free, eco-friendly cleaning solution that is perfect for their hardwood floors. Our high-performance, non-toxic floor cleaner is a neutral pH cleaner that can be safely used on sealed wood or hardwood surfaces, marble, bamboo, laminate flooring, and many more surfaces.
Here are a few simple tips on how to protect hardwood floors, and keep them clean.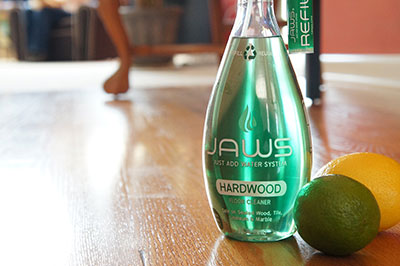 1. Sweep the Floor
Simply sweeping with a soft cloth sweeper is a quick way to keep your floors clean. Dirt, lint and other debris are often scattered on your floor. A simple sweeping of the area should remove debris, and give your floors a clean look.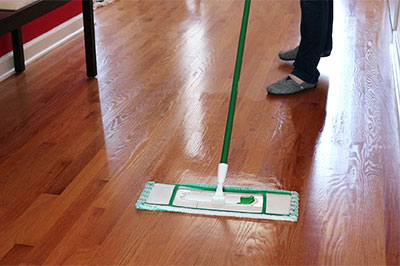 2. Use Rugs and Runners
In high traffic areas, rugs are a must! This will reduce wear and tear, while giving you the opportunity to accent you living spaces: plus, a good rug can really tie a room together! When you are sweeping your hardwood floors, make sure you sweep under your rugs and mats. It can be easy to forget to sweep under rugs, but remember that debris caught under the fabric can scratch your floor.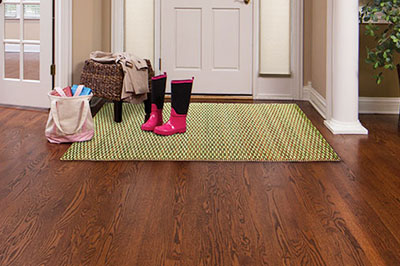 3. Clean up Spills Quickly
Clean up liquid as soon as you notice it, to avoid damaging your floors. Liquid spills, big or small, can warp and deteriorate the beautiful finish on your floors. When cleaning spills, use a soft cloth; extremely dry, or scratchy towels may damage your floors.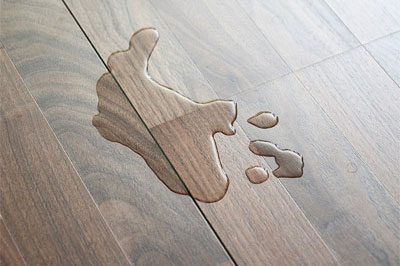 4. How to Clean Hardwood Floors
Avoid cleaning your floors with white vinegar and water as this has a can have a negative effect on your floors. Vinegar can actually damage the finish that is protecting your floors. After you have swept up any debris, use a neutral pH hardwood floor cleaner and clean the floor in small sections. Either spray directly onto the floor or on to your mop. A microfiber mop is highly recommended to safely clean your floors.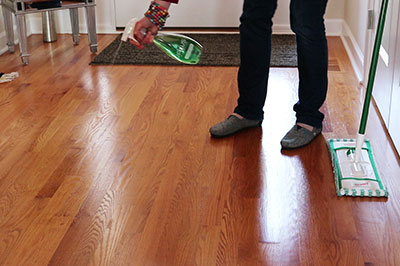 By following these tips for how to protect your hardwood floors, you can help ensure they remain clean and beautiful for years to come!