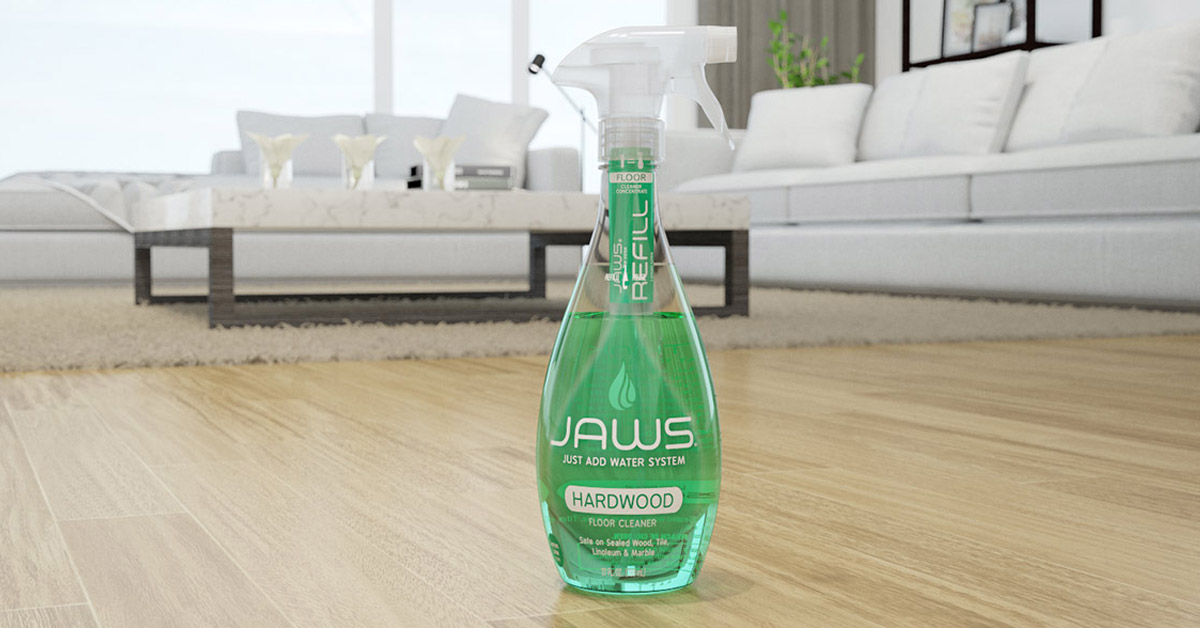 When you need a floor cleaning product, it is important to consider all aspects of safety as part of your priority list. Is the cleaner safe for use on the flooring surface? Is it safe for family members and pets?
The JAWS® Hardwood Floor Cleaner is not only used for hardwood floors, it is also perfect for use on tile, laminate and other surfaces including sealed wood tables, cabinets and shelving. This non-toxic floor cleaner produces outstanding results - it gets rid of the grime and the dirt and leaves floors beautifully clean and does not leave streaking or hazing on your surfaces.
And it is perfectly safe for the entire family and your pets.
When you are cleaning a wood floor, you are actually cleaning the floor finish that was applied to protect the floor. While some cleaners can remove or strip away the floor finish, this cleaner is a neutral pH that is safe and gentle on floor surfaces.
All JAWS products are safe for hard surfaces not harmed by water. The JAWS Hardwood Cleaner can be used on ceramic tile, bamboo flooring, laminate flooring, concrete, terazzo, quarry tile, marble, wooden flooring, linoleum, sealed wood surfaces, and stone.
Purchase Today!
Go to our website today to order our Hardwood Floor Cleaner. You can select from among our Starter Kit, or our Ultimate Home Cleaning Kit contains a bottle and two refills of all six of our cleaners. You can also choose to subscribe to automatic delivery of your refill pods and take advantage of a 10 percent discount.