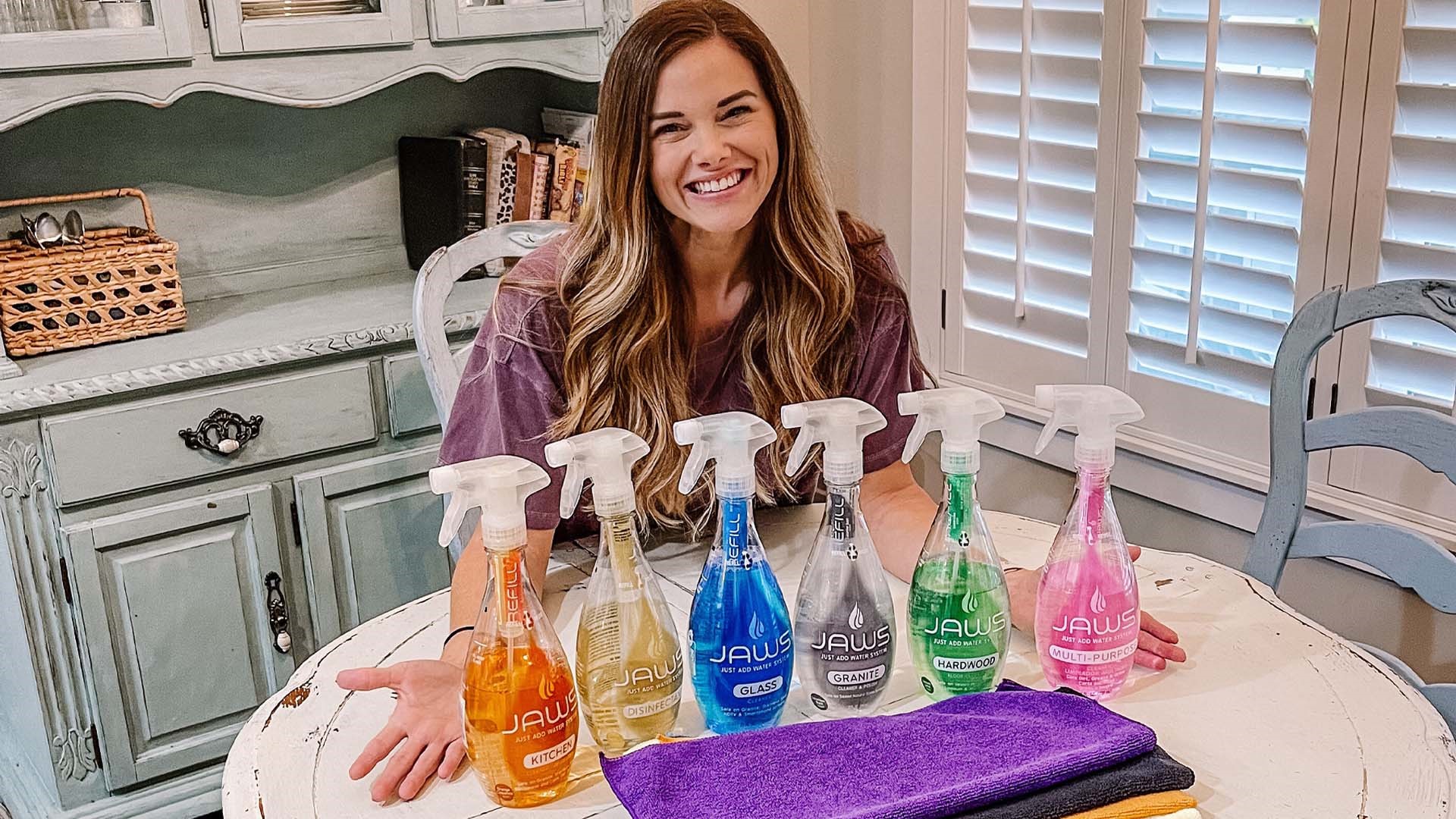 National Cleaning Week begins March 27, just in time for nicer weather and the annual Spring Cleaning tradition.  There is nothing better to do during spring cleaning week than to spend time cleaning and decluttering your home, closets, basement and garage.  Besides getting a clean home, this can help improve your mood, decrease stress levels, and increase your creativity.  It's a great way usher in a fresh clean start.
For those of us whose creative energy is sparked by spring cleaning, this may be a perfect time to give your home décor a spring refresh.  With a spring refresh it's not just a matter of cleaning, organizing and removing clutter - it's refreshing the look of your home with minor tweaks.  Just as spring brings new life to nature, a refresh lets us look at our homes in new ways without requiring us to spend a lot of money by doing such drastic things as replacing furniture, remodeling kitchens or knocking down walls.   
There are a few simple ways to make sure that any spring refresh is successful -  it's all about color. Used wisely, color can do just about anything in a room.  By putting the right pops of color in the right places, you can change the way you see your home in no time at all.  Here are six easy ways to bring a colorful spring refresh to your home.
Put on a new coat of paint  -  Color can change the feeling and energy of a room. The bigger the splash of a single color, the more influence it has. The color you choose for your walls in a room, or an accent wall, can help your room feel the way you want it to feel. Whether you're looking for soothing neutrals like white, tan, or gray or something a bit more vibrant, like Pantone's 2022 color of the year, Very Peri, a happy blue hue - a new coat of paint is a great first step to giving any room a refresh.
Add Colorful Textiles - There are few things you can do that are as simple and effective as changing your textiles. Accent pillows, rugs, and throw blankets, can add a pop of color and texture, and are relatively inexpensive and easy to change. 
Hang Some Color on Your Walls - This spring, think of your walls as a blank canvas. One of the best ways to put that canvas to work is by a colorful display of art. Whether you love paintings, photography, tapestry, or woven baskets, select pieces that add color and interest to your walls.  Maybe you have a few favorite photos that you took with you smart phone – consider printing, framing and hanging them on your walls.   Be sure to select pieces that you make you happy. 
Refurbish Old Furniture - For a change that's somewhere in between painting the walls and replacing pillows, refinish a piece of old furniture.  Buying new furniture can be expensive, but if you have an existing piece with a great shape or functionality, but is a bit dated, transform it with a coat of paint in one or more colors.  Add new handles if it has drawers or change the fabric if it has cushions and turn it into something timely and trendy.  Here's a fun video of The Project Lady refurbishing an old desk to make it look more modern.  
Add a Touch of Green - Spring is the time of year when the outside world starts to turn green again, so consider bringing a bit of green inside.  Potted plants and decorative trees always work with any home décor, as well seasonal floral arrangements, herb gardens, and fresh spring flowers.   Don't overlook the pot and vases – they can add just as much interest and color as the plants or flowers.  Consider reusing a JAWS spray Bottle for your vase – just rinse it out, remove the shrink, and fill it with water.  Your spring tulips and daffodils will never look better.
Update light fixtures - Do you have an old chandelier still hanging over your dining table?  Are the pendants over your island counter outdated? Update them with something more modern or more complementary to your décor.  It's like putting on new jewelry or shoes with an old outfit - suddenly the outfit feels new again.
Bathroom  Updates - Bathrooms feeling blah? Some quick and simple cosmetic upgrades can make a big impact. For a fast refresh, start with your bathroom hardware.  New bathroom fixtures and accessories in earthy tones can make a difference and pair nicely with most colors, either light or dark. Not only are earthy tones easy on the eyes but they also increase relaxation levels because of the feelings of nature and wellness the give us. Earth tones are a fun way to add a unique touch to your otherwise blah bathroom. 
Are you feeling a bit more courageous?   Wallpaper is making a comeback.  The powder room is a great place to start since it's a smaller space, has no moisture issues, the door can be kept shut, and is easily changeable if needed. Surprise your guests next time they are over with a stunning new powder room with wallpaper that dazzles – in big, bold colorful patterns or graphics.
Refresh your Cleaning Attitude - Spring Cleaning can be fun.  If you're looking for inspiration, motivation and a few tips, check out the latest spring cleaning videos from You Tube Influencers Ashely (Tilvacuumdouspart) and Amy Darley spring clean with JAWS.    Need a little more inspiration?  JAWS is running a 20% off  spring promo through April 30 - promo code: SPRING.  Happy Spring!!