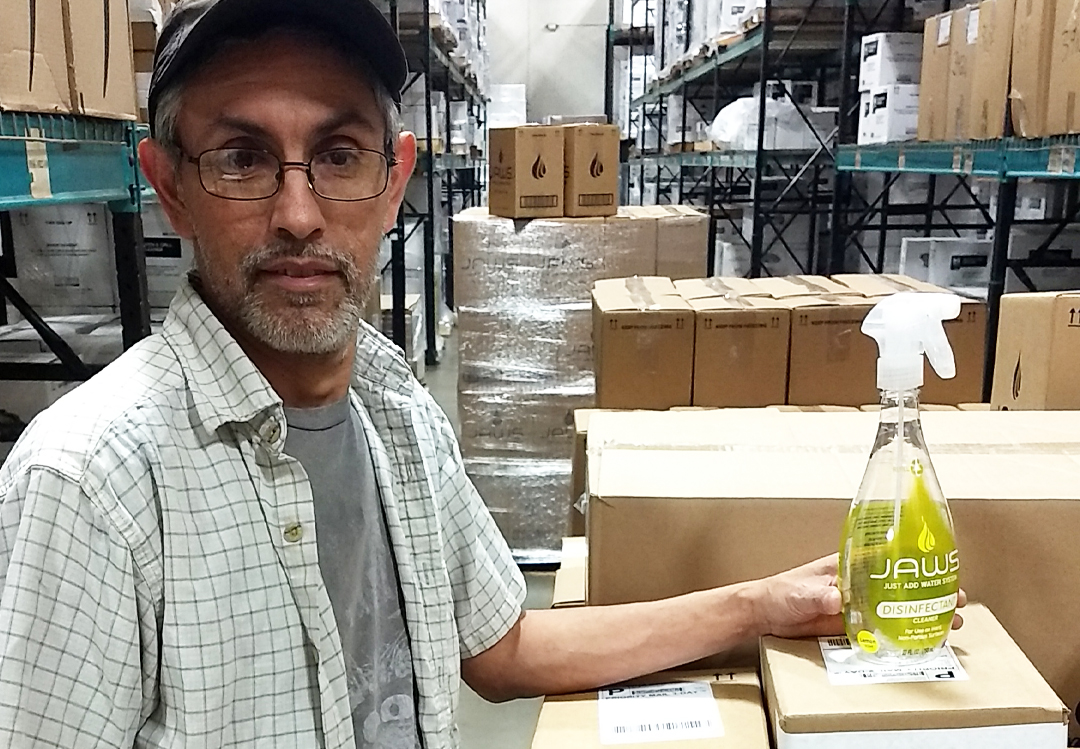 In February of last year, the JAWS team was busy executing our 2020 marketing plans.   We were preparing to launch our new Foaming Bathroom Cleaner in time for the spring-cleaning season.  Our advertising campaigns were in place, new products were in the pipeline, and we preparing to make modifications to our e-commerce offerings.
But as the old saying goes:  "The best laid plans of mice and men often go awry" - our plans quickly changed in early March.  
Covid-19 hit the US and consumers were finding bare store shelves instead of hand sanitizer, disinfectants and toilet paper.  People from all around the country were calling and e-mailing in search of disinfectants for their homes and businesses.    Fortunately, our JAWS Disinfectant Cleaner was already available on both JAWSCLEANS.com and Amazon –  we just needed to increase production to meet the demand.   To do this, we extended the work week, added extra shifts and increased the workforce. 
By late summer, we caught up with the demand for JAWS Disinfectants and we were able to launch the Foaming Bathroom Cleaner in time for the Fall and Holiday Seasons. 
As we move forward in 2021, we would like to welcome all of our new customers who found us during this pandemic.  We want to thank our returning customers, who not only purchased  JAWS, but also referred JAWS to their friends and families.  We also want to send a big thanks to our social media influencers who referred JAWS to their fans and followers, as well as our marketing partners who kept our marketing programs on track while we focused our attention on shipping Disinfectants out the door.  Of course, we can't forget to send a special thanks to our CFO, Geoff, for dedicating his Saturdays last spring to help us build thousands of JAWS Ultimate Cleaning Kits.
We are pleased to be able to help businesses stay open, households clean, and our customers safe safe.    
 Stay Safe.  Stay Healthy.