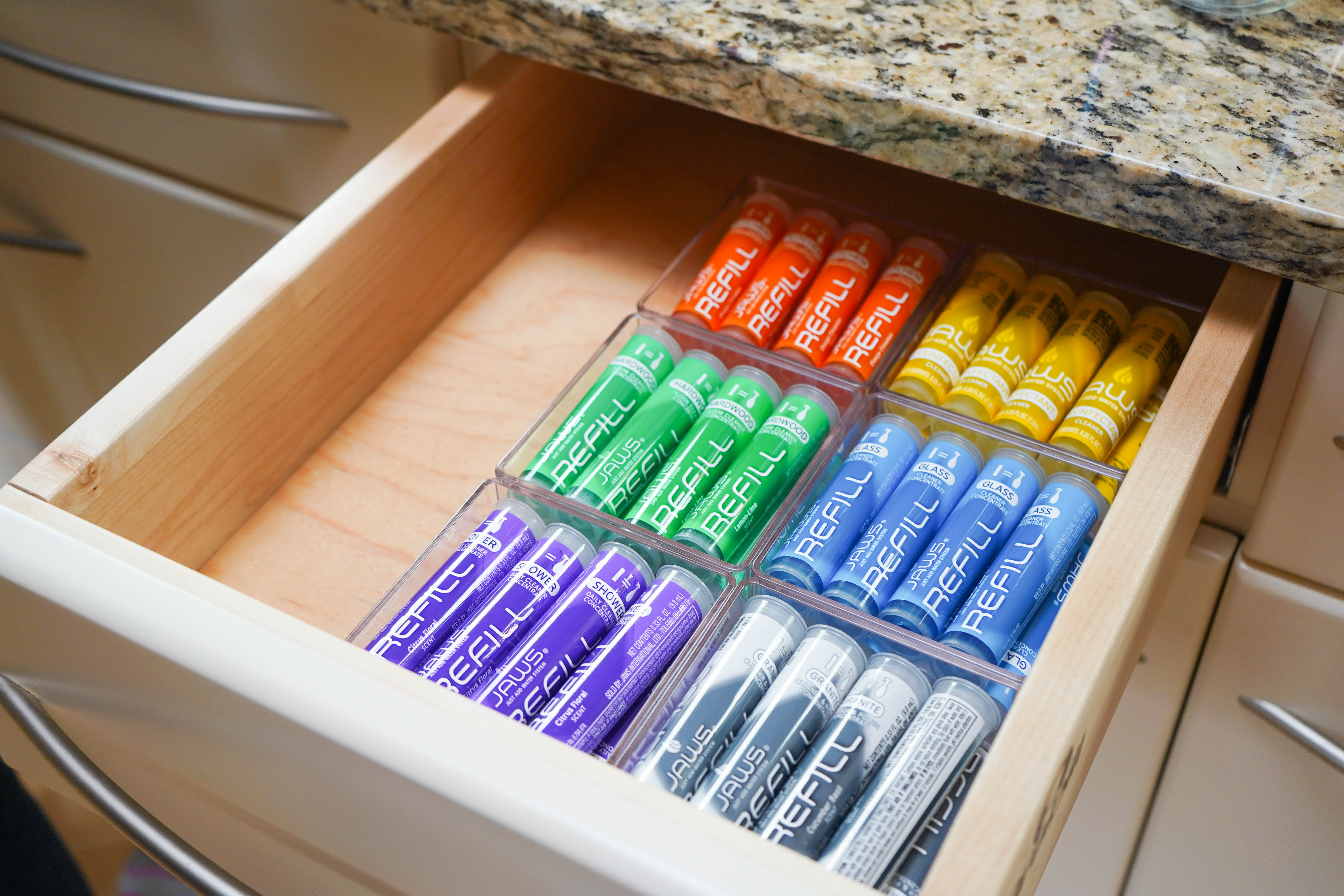 JAWS, Just Add Water System is much more than a line of high-performance cleaning products, they can help keep your house organized. 
1. The Refill Pod System
Unlike traditional household cleaners, JAWS Refill Pod System makes storage a breeze.  JAWS can take your cluttered and chaotic cabinets and organize it all into a single drawer.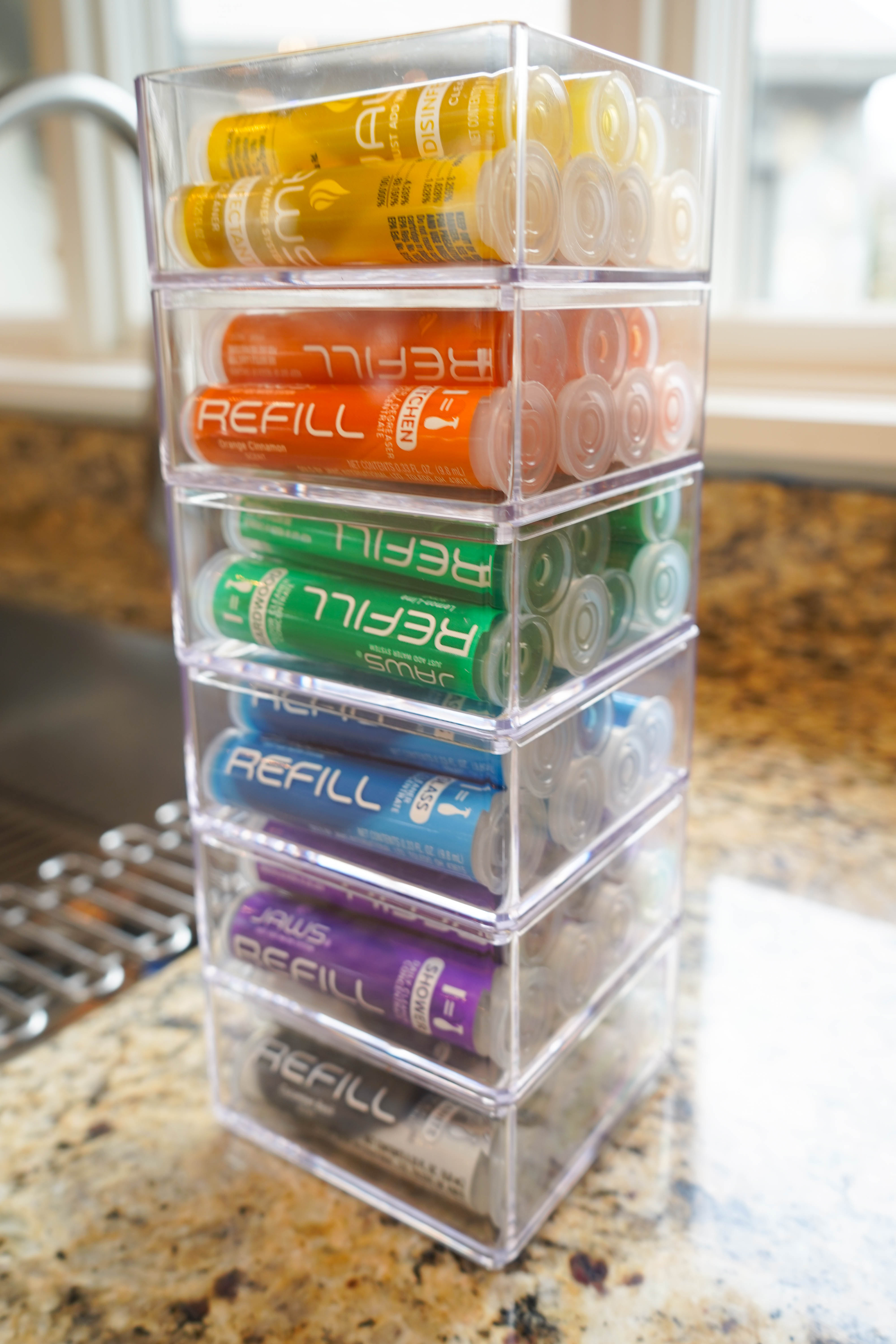 JAWS bottles are designed to be reused. Simply refill the bottle with water, reload a JAWS refill pod and reuse your bottle. Why discard perfectly usable bottles after just one use?  
2. Color-Coding
Each JAWS cleaner is a different color and is formulated for a different purpose or surface. Not only do the rainbow of colors make cleaning fun, but they help for quick and easy product identification. Our refill pods are child resistant so even young kids can help with cleaning - and because they can distinguish between the colors it makes it easier for them. Example: Daily Shower Cleaner = Purple. You can even go as far as matching your cleaner with a color-coded microfiber to help simplify your cleaning process!
Our friend Melissa Maker from "Clean My Space" featured JAWS in a YouTube video about color-coding your cleaning products. Watch here!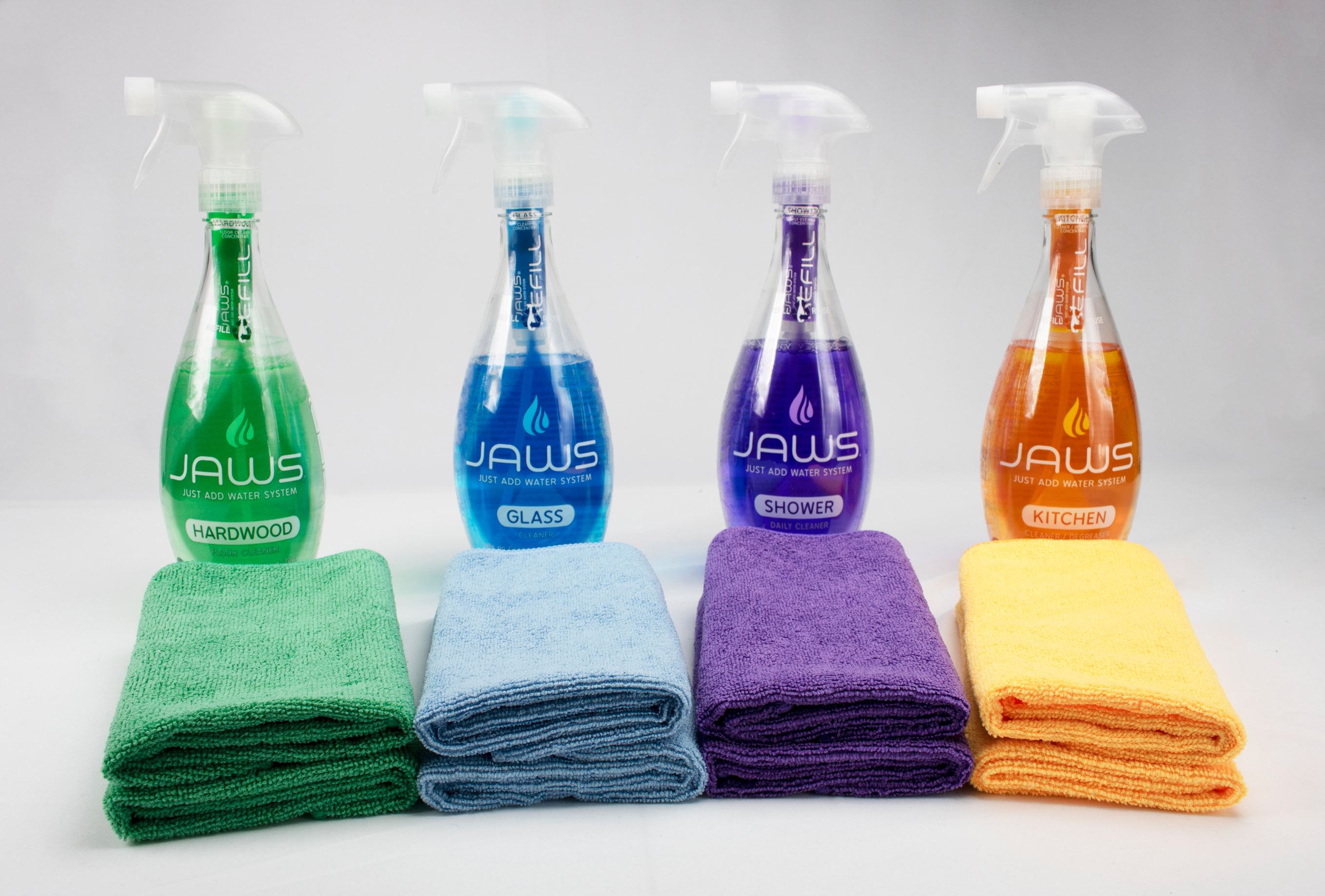 3. Complete Family of Products
With the JAWS Just Add Water System, there is a cleaner for every surface in your home. We have five non-toxic cleaners: Glass, Kitchen Degreaser, Daily Shower, Hardwood Floor and Granite that are specially formulated for all surfaces in the home. They're non-toxic and biodegradable so you can feel good about using them around your family and pets. 
JAWS also offers a Disinfectant Cleaner designed to kill germs and inhibits the growth of mold and mildew.